FAQs
Answers To Common DirectLync Questions
Back to FAQs
How do I run a report?
Go to the Reports module
Click Reports on the top of your module dashboard.
Select the report you would like to run
Choose your time frame → Apply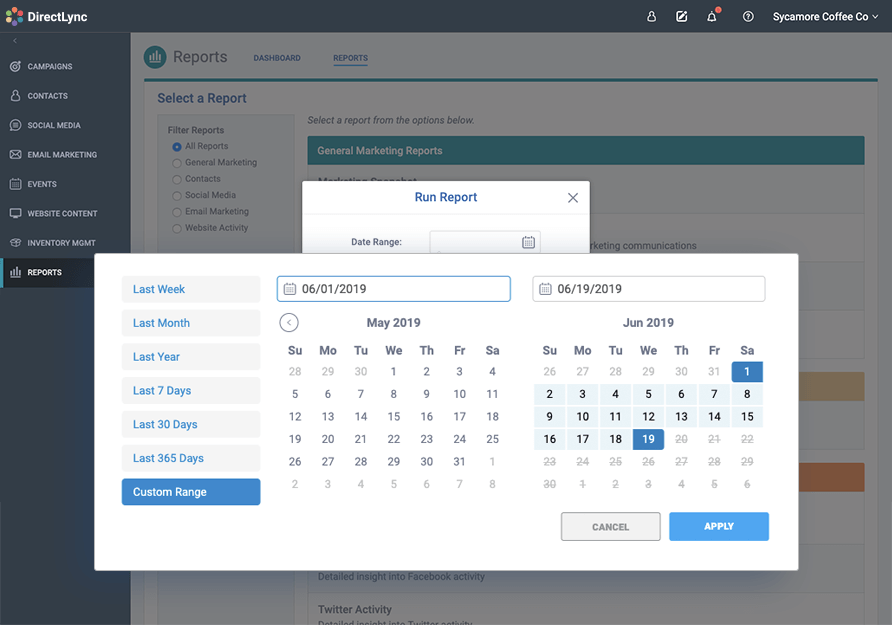 *Please note - If you do not have your social accounts connected to DirectLync, you will not see any social data.