FAQs
Answers To Common DirectLync Questions
Back to FAQs
Updating your password is easy and can be done in seconds from your DirectLync account. On this page, you will learn how to change your password.
Navigate to your admin users page by clicking your Company's Name at the top right of your dashboard > click Account Settings.
2. From Account Settings, click Security.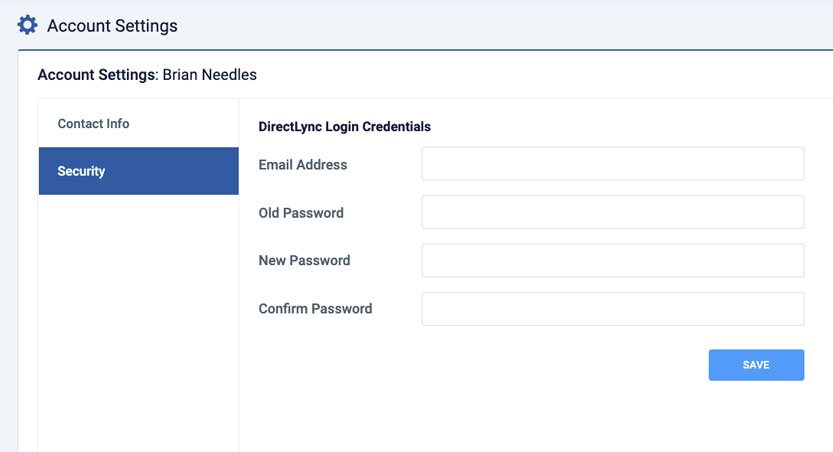 3. Enter your information and click Save. Your password will be updated and ready for use during your next login.