Analytics & Marketing Reporting Software
Simple Solutions For Marketing Reports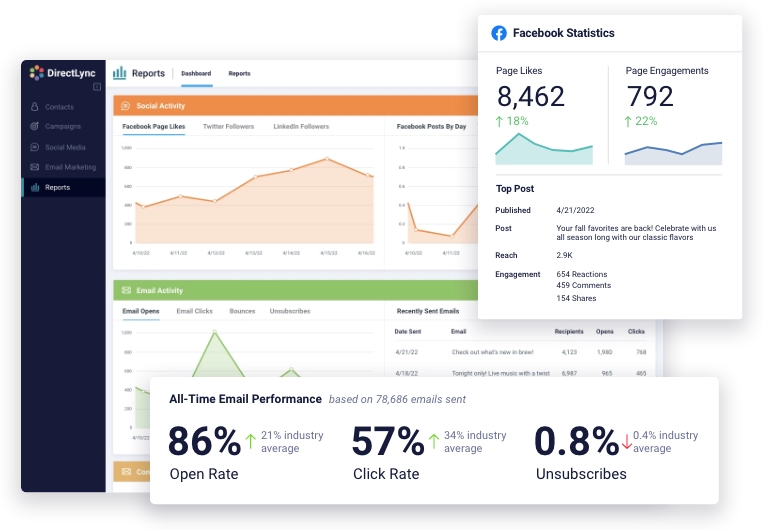 With a robust digital marketing reporting tools & analytics module, you can track performance and success across all marketing and sales channels while gaining insight into what's working. We have everything from social media and email to online marketing reporting tools for businesses large and small. From big-picture to single campaigns, reporting software from DirectLync can give you the insight you need.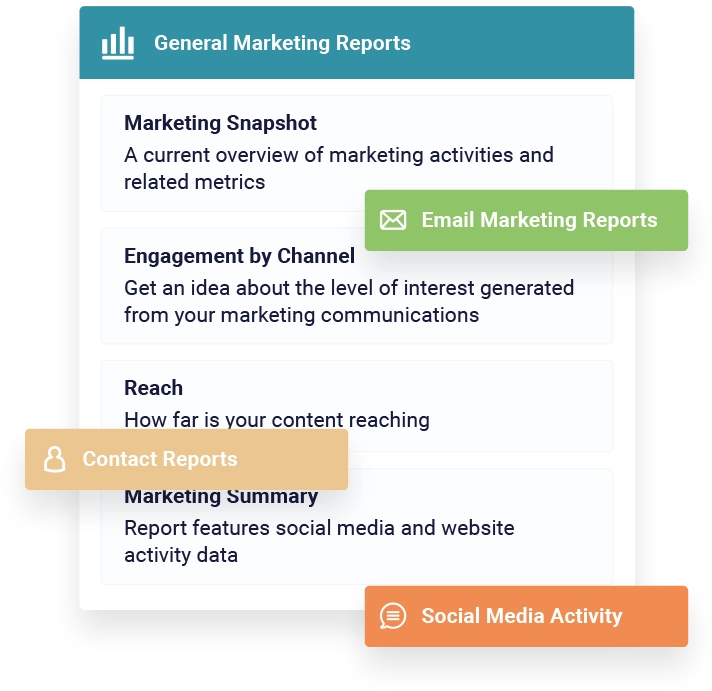 Track Success Across All Channels
Quickly identify opportunities and reduce decision fatigue
With a robust marketing campaign reporting module, you can track performance and success across all marketing and sales channels and gain insight into what's working. Our custom report module provides real-time data that lets you know what content engages your audience and converts leads to sales.

Request A Demo


​​​​​​​
A/B Testing
Convert more leads when you send email campaigns that actually work. Test variations of your campaigns based on variables like subject line; time of day, and the content within your emails.
Contact Scores
Increase chances of sales success by targeting your best customers. Automatically rank contacts based on engagement activity like email opens, link clicks, form submissions, demographics & more!
Automated Marketing Reporting
Receive automated reports of your marketing & sales performance directly to your inbox. Customize by channel and frequency to never miss a beat. Whether you need enterprise scale or small business marketing reporting, DirectLync fits the bill.
Performance At A Glance
All your marketing reports in one place, with easy-to-use Individual dashboards that keep data at your fingertips
With our integrated reporting framework, dashboards provide a quick glimpse into recent performance allowing you and your team to stay on top of key marketing & sales efforts.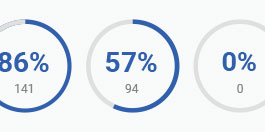 Email Marketing
Recently sent emails, All-Time performance, Scheduled emails, & Drafts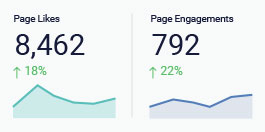 Social Media
Scheduled posts, All-Time channel statistics, & Trending topics,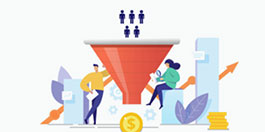 Marketing & Sales
Customer data, leads by source, & Potential revenue opportunities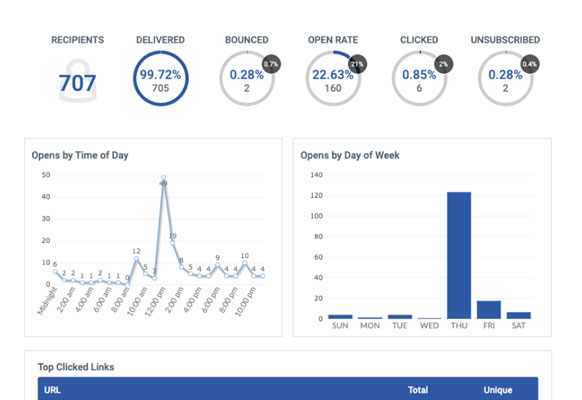 Cross-Channel
Website traffic, Social media statistics, & Email marketing analytics
More Features
Get more out of your business with DirectLync
Export Reports
Easily export your reports as PDF files and share them with your team and key stakeholders
Cross-Channel Reporting
Compare multi-channel performance to see how all of your channels work together
Social Activity
Gain insight into social media metrics like follower growth and engagement
Email Activity
Keep email marketing KPIs top of mind with detailed campaign reporting
Form Submissions
Detailed reporting about forms performance and submissions