Email Marketing
Build Better Emails With DirectLync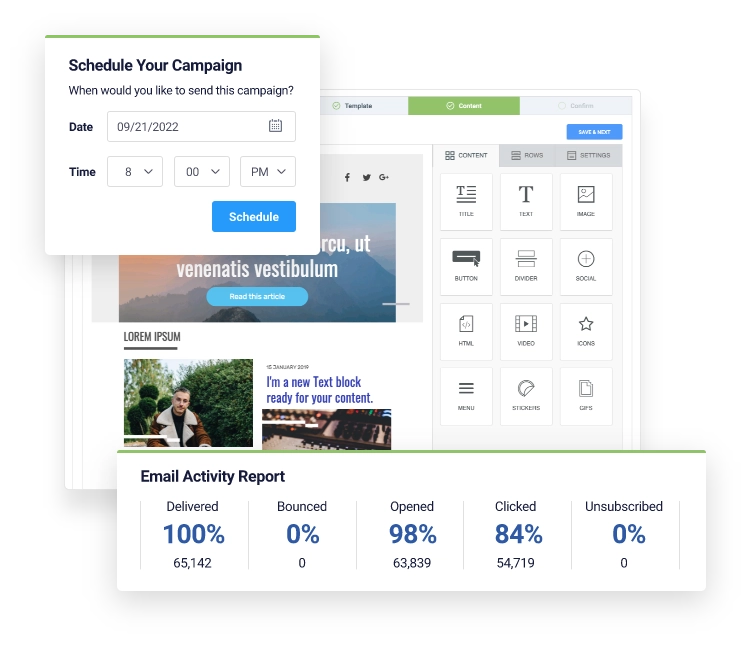 Craft engaging emails that convert leads to sales with the drag & drop editor our users voted better than Mailchimp's. Stop sending your leads generic emails. The best email marketing software for small businesses helps your content stand out from the rest.
Create & Engage
Create email campaigns that engage your customers, boost traffic, and drive success with the all-in-one email marketing tool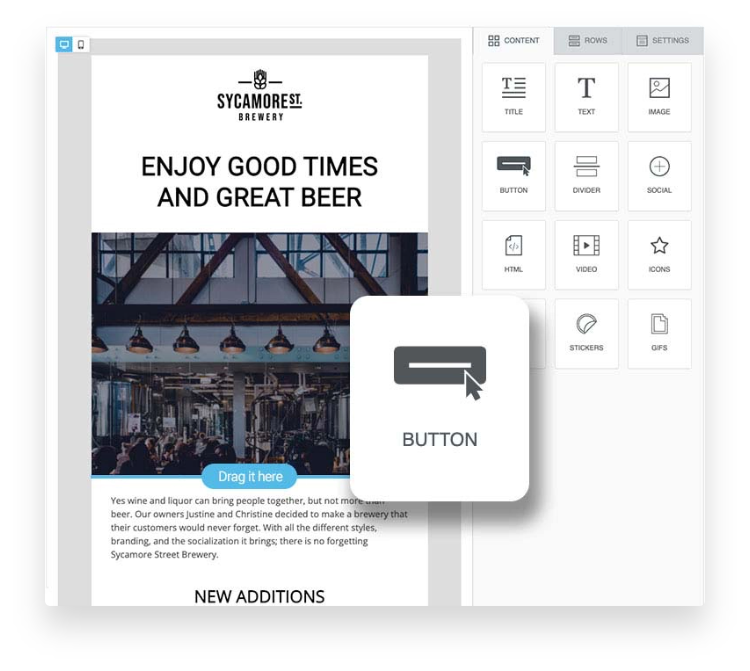 Email marketing automation tools for small businesses shouldn't be complicated. Our drag & drop email designer gives users the ultimate flexibility to easily create and edit professional-looking email marketing campaigns.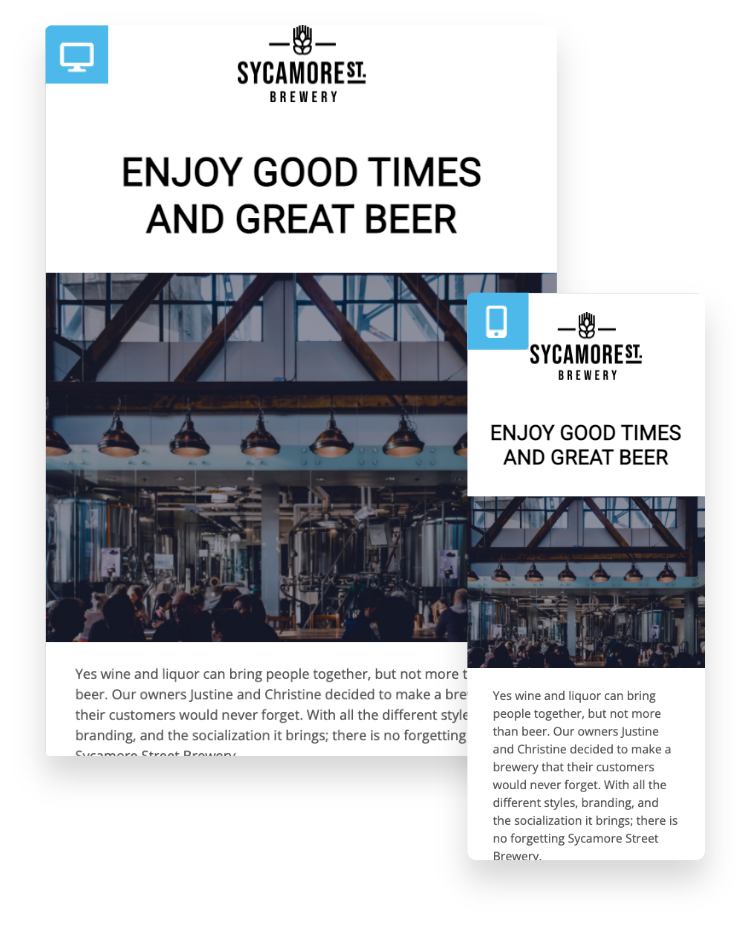 More than 50% of emails are opened on mobile devices. Our email marketing automation tool automatically optimizes your email marketing campaigns to ensure the best look for mobile and desktop while also allowing you to make custom edits for each screen size.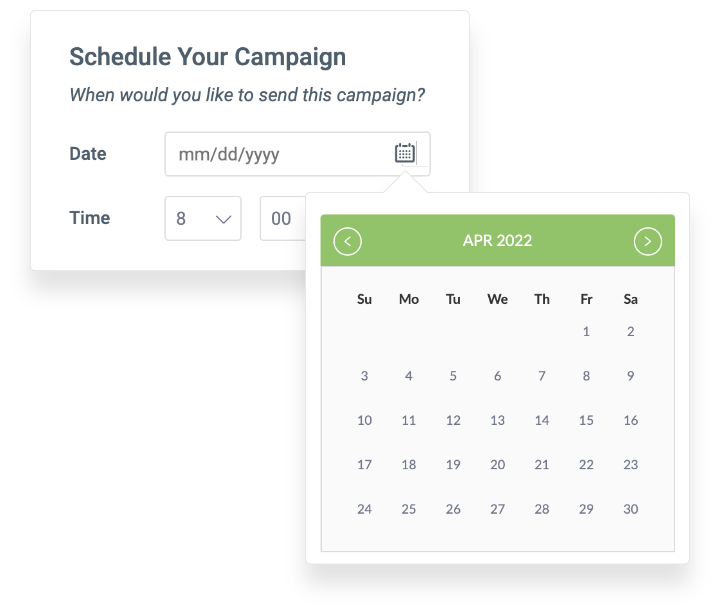 Send Now or Schedule Ahead
Email marketing lead generation made easy. Build personalized emails that you can immediately send to your contact list or save time by designing campaigns in advance and scheduling ahead.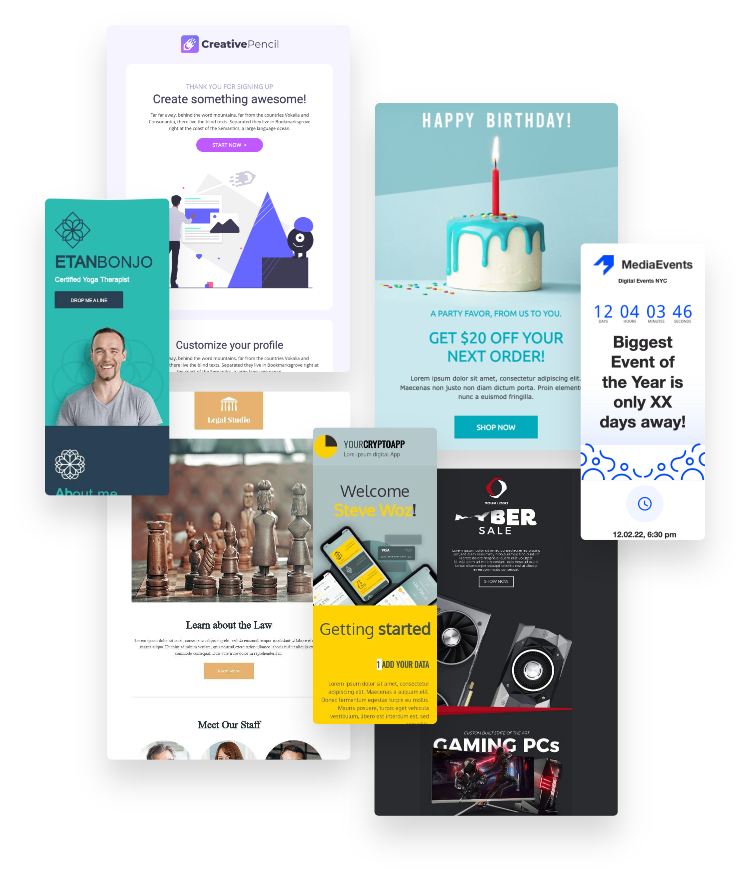 ​​​​​​​
Short on time? Browse our library of customizable, pre-designed templates when you don't have the bandwidth to create email campaigns from scratch.
Save Time With Automation
The best email marketing automation tools automate communications to reduce email marketing time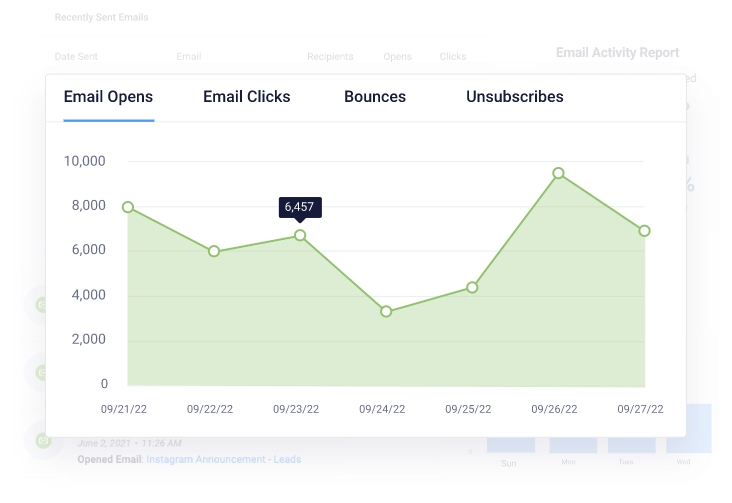 Test, Measure, Adjust & Optimize
Let your data do the decision-making when you track results and measure performance
Reporting & Analytics
Gain data-driven insight into how your email marketing campaigns resonate with your audience.

Cross-Channel Campaigns
Track specific goal-oriented performance when you use email marketing in tandem with other channels.

A/B Testing
Test content, optimize campaigns and reduce time spent making 'the right decision' when you have real-time performance data.

More Features
Do more with DirectLync
Personalize Campaigns
Drive success when you use merge tags & user-specific data to send personalized campaigns
Calendar View
A quick snapshot of recently sent and scheduled email campaigns
Forms
Grow your email marketing audience when you collect contacts with forms
Mobile View Editing
Know what your campaigns will look like on iPhones & Androids with mobile editing
Clone Campaigns
Save time by duplicating recurring campaigns and pre-existing styles
Segments
Increase open rates by sending relevant information to the right audience
Free Image Library
Spice up your marketing campaigns with images from our free, in-app library
GIFs & Video
Boost engagement and click-through rate with GIFs and videos
Dashboard
A snapshot view of all email activity, trending topics, and recent performance