Back to Blog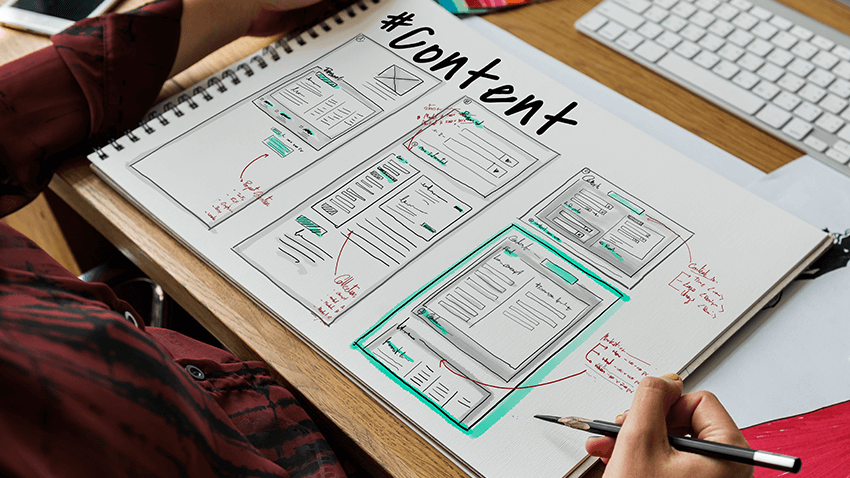 Your website often serves as the central hub of your marketing, sales and communication strategies. Maintaining a fresh, up-to-date brand presence is integral to remaining relevant and competitive in your industry. Most of the time, it's a potential customer or client's first or second encounter with your brand, so it's important to establish credibility from the very first visit! Whether you're a big brand or a small business, this website design checklist is perfect for those looking to rebrand and redesign their existing site.

The Checklist
1. Plan Your Attack

Whether you're launching your website for the first time or redesigning an existing site, you won't get very far without a solid plan in place. Taking the time to map your project out at the beginning of your journey will save you a lot of time in the end. Get started by:
Establishing goals. You can have more than one, but it's imperative to determine what exactly it is that you want to accomplish with your website: Are you looking to convert visitors? Book services? Educate the public? Build a contact list? Write your goals down because they will help dictate everything else for your website!
Analyzing what you already have. With an unbiased eye, critique your current website. What's working? What is your site doing well? What could improve? What's the user experience like? Is your content clean and concise? We advise performing a SWOT analysis of your website. This will help you organize your website's strengths, weaknesses, opportunities, and threats allowing you to see what's integral to your site's success.
Roadmapping your project. Website overhauls are daunting, but that's why this pre-planning phase is so important! Project roadmaps provide a strategic overview of the work ahead. Block your project out into phases that determine what you will execute in that timeframe. This is also the perfect time to determine what content you will need to produce vs. what you can recycle from your current website.
2. Know Your Brand Identity

If you already have an established brand identity (including things like color palette, logo, voice), then you're probably good to go. If you're not confident in your brand's identity and the image that you're currently putting forward, it might be time to go back to the drawing board. We suggest starting with a mood board on Pinterest. Start gathering things like vibes, color palettes, fonts, logos, websites, and brands that really speak to you!
3. Look At The Competition & Build a Keyword Strategy

...More research? Sorry, but yes. 50%, if not more, of designing and branding a website is the research and planning that takes place beforehand and throughout the process. Take a look at your competitive landscape. See what your competition is doing right and pinpoint spots of weakness (it might even be time for more SWOT analyses).
This is also a great time to pay attention to what keywords your competitors are ranking for and thinking about what keywords you would like to show up for. Tools like SEMRush, SpyFu, & Moz are great for building your keyword strategy.
4. Know Best Practices

They're called best practices for a reason! Here are some necessities that will help you put your best digital foot forward:
Keep text concise and use graphics when possible. Let's face it— human's are lazy. They would much rather look at a photo or video rather than read a huge chunk of text. Say what you need to say, incorporate your keywords, and use graphics such as images, icons, illustrations, and videos when possible.
Always use alt text. Alt text is the text associated with your images and will be displayed in lieu of your graphics should they not load for a site visitor. Not only are they important to your keyword strategy and ability to be seen on Google, they allow your website to be accessible to those who are vision-impaired or unable to see your images for whatever reason.
File size matters. One of the easiest ways to kill opportunity on your website is when it takes too long to load for visitors. Weighing it down by large file sizes is one of the biggest reasons for a slow site. Images with a width between 1500 px and 2500 px are normally recommended. Anything smaller may appear blurry while anything larger is likely to slow your website down.
Metadata! Each page of your website needs a Title tag and meta description. This is the page title and short description that is displayed on search engine result pages (SERPs) like Google. It's important to include keywords for SEO purposes while also concisely letting people know what to expect before clicking on the page. Learn more about metadata in our recent post.
Don't forget your favicon. A favicon is a small version of your logo that appears in the navigation bar. It serves as another source of branding and allows visitors to easily go back to your website when they have a bunch of tabs open.
5. Don't Forget About Mobile!

More than 50% of web traffic in 2020 came from mobile devices. It only makes sense that your website looks great on all devices and screens. While you're designing your website, make sure you are also checking to see what it looks like for mobile viewers. Websites that automatically adapt to varying screen sizes are known as responsive. Sometimes, you can't help that large bodies of text will appear overwhelming on mobile devices or that certain images will be awkwardly cropped. It's become more commonplace that website editors allow you to custom edit for multiple screen sizes when necessary including the ability to hide certain elements depending on how your visitor is viewing your site.
6. Assess & Reassess

You may not want to hear it but your website will never be 100% complete, and that's because you should always be updating it. You will probably always find something that you want to tweak. Don't worry about striving for perfection because it will only drive you crazy. Get your website to a point where it's ready to present to the world, then keep a running list of things to add, edit, etc. Set aside time throughout your work week (or month) to go through it, analyze it, and update it as needed.
7. Let the world know!

What's the point of a brand new, updated website if you're going to keep it to yourself!? Whether you're relaunching your website or launching for the first, you should plan to announce it to your audience as a part of your overall marketing strategy through your various channels (email marketing, social media marketing, etc.). If you're redesigning your website in phases, don't be afraid to make an announcement each phase completion. The ultimate goal here is to drive traffic (and potential customers) to your website!

We hope this checklist serves as a helpful starting point for your website design and rebranding endeavors. And when all else fails, you can pay us to do it. Click here to chat with a member of our team.