Back to Blog
DirectLync Insights
Top 5 Social Media Trends Entrepreneurs Should Prepare for in 2022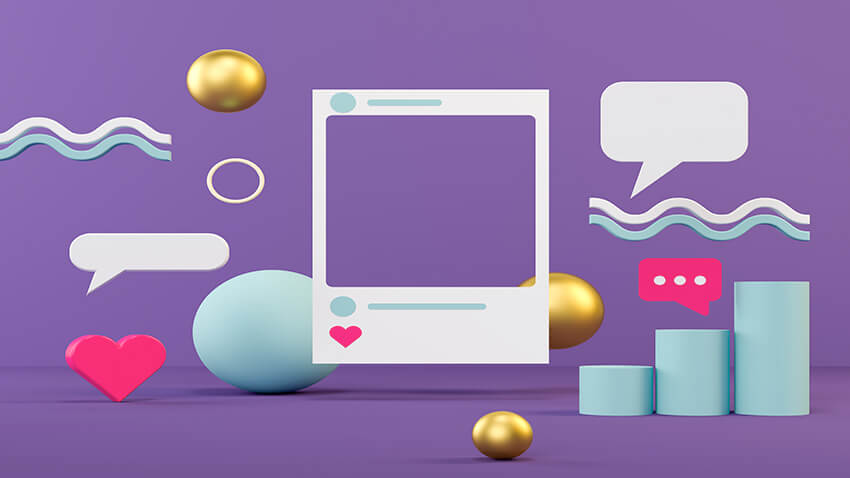 There's no doubt about it. Social media has been an integral part of our personal lives for over a decade. But in a post-pandemic world, digital communities have become even more substantial and impactful, especially across social platforms.
Across Facebook, TikTok, and Instagram, people are connecting and engaging over their shared interests. Twitter has even recently launched a feature called Communities, where users can chat about their passions, no matter how obscure.
Both businesses and marketers have taken notice of these flourishing communities, and are now harnessing the power of social media to foster deeper connections with consumers.
So, what else are we in store for this year? Here are five social media trends entrepreneurs, small business owners, and marketers should prepare for, and leverage, in 2022.
1. TikTok Will Reign Supreme
TikTok, the video-focused social networking app, has seen a surge in both users and content during the last year. In fact, it was the first non-Facebook app to reach over three million downloads worldwide and has over one billion active monthly users.
Members of Gen Z are the predominant users of TikTok. They upload short videos that feature everything from swanky dance moves and painting dogs to makeup tutorials and cooking tips. A big part of the app's appeal is that it enables users to express themselves in a more authentic, unfiltered way than other social media channels.
TikTok gives brands an opportunity to vastly expand their reach and target a younger crowd. In order to use the platform efficiently, marketers should participate in hashtag challenges. This uses a specific hashtag to promote a trend on TikTok. Companies can generate traction on the app by creating a distinct hashtag that encourages users to engage with their brand. One successful example was GUESS Jeans' #inmydenim TikTok challenge, which encouraged users to flaunt their favorite way of styling their jeans while simultaneously promoting the company's apparel.
2. Social Media Commerce Will Only Continue to Grow
Brands have been using social platforms to promote and sell their goods and services. However, in 2021, consumers had the ability to buy products directly through social media. Some e-Marketers predict that the social commerce sector will be worth a whopping $80 billion by 2025.
From WhatsApp launching a non-transactional messaging feature to Instagram spotlighting shoppable posts from brands, social channels are continuously evolving into more robust retail platforms.
For entrepreneurs and small business owners seeking to sell their products online, it's essential to create an enjoyable and seamless user experience. Your goal is to create a cohesive shopping experience across all digital mediums, from your website to your Instagram.
3. Influencer Marketing Will Become Even More Popular
Influencer marketing is on the rise in 2022. This will include both influencers with a massive following, as well as smaller accounts that specialize in niche topics. Social media influencers that focus on a more targeted market will certainly become rising stars. This is because more people are looking for social communities that cater to their particular interests, no matter how quirky they might be.
From houseplants and horseback riding to daily planners and healing crystals, niche influencers will provide your brand with more ROI.
Marketers that are using influencer marketing should hone in on quantifiable data to ensure they're getting the highest returns possible. If you are not keeping on top of your data, you'll have no sustainable evidence as to whether or not your efforts are working.
4. "Reels" Will Be For Real
Due to the upswing in TikTok popularity, many other social media platforms are allowing users to add short-form video content to their accounts. Instagram's Reels allows users to upload short, engaging videos to the platform and discover new ideas, collaborate with larger communities, and participate in popular trends.
In 2022, Reels will play a major role in many brands' marketing efforts. Over one billion active monthly Instagram users are already using the feature. Businesses can entertain and inspire their audiences to amplify their online presence, highlight products, and inspire consumers to take action.
5. LinkedIn Will Be a Major Player in B2B Marketing Strategies
When people think about social media marketing, LinkedIn rarely comes to mind. However, the professional networking platform is essential for B2B marketing success. In the B2B space, LinkedIn was 277% more effective at visitor-to-lead conversion than Twitter or Facebook. And with nearly 800 million members worldwide, B2B marketing experts can effectively reach key decision-makers who are already looking for their products or services.
Account-based marketing (ABM) strategies are the best way to reach targeted accounts on LinkedIn. Marketers that focus on specific accounts instead of casting a wide net will achieve the most success.
The Bottom Line
Social media is constantly changing. In 2022, TikTok, influencer marketing, Instagram Reels, and LinkedIn will all take center stage. In order to garner more quality leads, both marketers and small business owners need to stay abreast of the ever-evolving trends and know what platform and content work best for what audience.