Back to Blog
DirectLync Insights
The Latest Instagram Updates + What It Means For Your Small Business's Content Strategy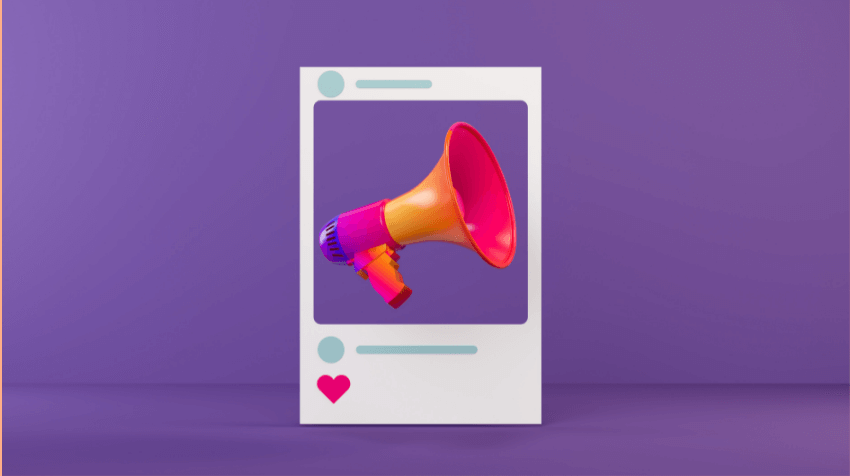 Instagram has undergone plenty of algorithm updates over the years, some of which have made it hard for content creators and small businesses to keep up with the changes.
When Instagram hit our phones way back in 2010, it was much simpler than it is these days. You could share photos and…well…that was about it. As it gained popularity – and competition in the social media landscape grew – Instagram added a host of new features and a video-heavy focus. Think reels and stories, for instance.
Up until now, some of the key factors in deciding what makes your feed and what doesn't included:
Popularity metrics (likes, views, shares, etc)
How frequently the user interacted with the account in the past
How many posts the user liked
But is that all about to change? Instagram has been bringing in the changes thick and fast lately, and the phrase on everyone's lips now is 'original content.' What does that mean for the future of small businesses that rely on Instagram?
What's new?
With the latest updates, Instagram is aiming to give more attention to original content. Here are a few major changes Mosseri has announced via his own social media accounts recently:
Enhanced tags allow users to credit the people who worked behind the scenes on photos and videos. So you can tag your heart out when it comes to all the talented people and businesses which go into creating the perfect Insta post.
Product tags are what you click to visit a shop or store. They're external links that redirect a user to an item; be it clothing, food, or jewelry. These were previously only available to brands and collaborators, but have now been extended to everyone.
Original content: Instagram will prioritize original content within the algorithm, so content aggregators and reposted content will be less likely to show in your feed than original content. In Mosseri's own words: "If you create something from scratch, you should get more credit than if you are resharing something that you found from someone else. [As such] we're going to do more to try and value original content more, particularly compared to reposted content."
Carousel API: Instagram, as the name suggests, was initially designed to be filled with photos you posted instantly (and ideally taken in the app itself). Over time, the social media platform has recognized that this isn't always viable, leading to users posting through third-party platforms. One of the latest updates in this area is the opening up of the carousel API to third-party platforms like DirectLync, so businesses can finally schedule carousel-style posts with multiple photos and videos to publish at a time that suits them.
Following feed and favorites: Those who are fans of old-school Instagram will be thrilled to hear about the ability to replicate the original chronological feed. Your main feed will still be the same, but you also have two sub-feed choices: chronological and favorites. Chronological (known as 'following' feed) does what it says: lets you see posts from people you follow, ordered from most recent to least recent. Favorites allow you to select up to 50 accounts whose content you want to see more of – and you'll then see more of their posts in your home feed.
Immersive viewing: Much like TikTok, Instagram will likely move to a format where videos and photos are bigger, and take up your whole screen. The feature is currently in testing, and "we know the future of video and photos are mobile-first. They are 9 x 16. They are immersive," says Mosseri.
Are these changes good news for businesses, or not?
There's no doubt that these changes will impact the way businesses (and individual users) navigate Instagram. At the core of it, the platform is still the same; it's a place to share visual content.
Practically though, here's where the updates are likely to have an effect.
The shift to more original content is a bit of a double-edged sword. It could have a big impact, considering the number of aggregator accounts in the app, or it could be minimal. It's hard to say right now, but the basic principle will be to continue posting original content to the app – and if you are re-posting, maybe it's time to lessen your reliance on that content.
Anyone who relies on social media marketing tools or agencies will be relieved to hear about the carousel API change. Although there are workarounds, like giving people direct access to your accounts or only posting single-media updates, being able to seamlessly schedule carousel-style posts is a big win.
And of course, there's no ignoring the fact that full-screen viewing is, undoubtedly, an enjoyable user experience. Whether or not this will extend to adverts, for example, remains to be seen. However, content and ads which can't easily be scrolled past without noticing could be a win for businesses. Naturally though, it will mean you're competing against other people taking up everybody's screens.
How can you make the most of the updates as a small business?
When it comes to original content being prioritized over shared content, there are some major wins for small businesses. Why? Theoretically, it means you may be able to compete with bigger accounts as the algorithm is intended to amplify original content rather than allowing aggregators to drown out the smaller accounts.
That said, there is one obvious complication for business owners: reposting content from fans and customers. If you rely on a fair amount of customer posts, updates, reviews, and user-generated content, you may need to weigh the drawbacks and benefits.
User-generated content is one big area where strategy is likely to change. On one hand, the ability for customers to tag a product belonging to a small business could be incredibly valuable. It also opens up opportunities for calls to action around tagging, such as "tag our product to stand a chance to win" or "leave a review tagging our product."
There's no doubt that user-generated content can be great for building brand credibility and reputation, and has the added benefit of being an easy way to engage with your audience. However, if the algorithm update means fewer eyes on this type of content, you may need to rethink your strategy. As always, experimentation and refinement will be key.
When it comes to immersive viewing, it's likely that there will need to be a heavier focus on eye-catching design and production to stand out from the masses. For a visual platform though, this shouldn't come as a surprise.
Then, of course, there's the potential for your content or account to be added to someone's favorites list. For small businesses who don't have enormous followings, being added as a favorite could mean a lot more views and engagement on your posts among the people who are most likely to be buying your products or services – assuming you're posting engaging, valuable content, of course!
Should you DIY social media?
Although we all love to scroll Instagram or catch up with old friends on Facebook in our spare time, social media for business isn't as simple as just posting and forgetting. The landscape becomes more and more competitive each year. In order to build an engaged following, you'll need a solid strategy, regular original content creation, and strong community management skills. Not to mention, the time to stay abreast of continual updates and algorithm changes.
Given that third-party providers can now handle almost every element of your Instagram posting and strategy, making use of a marketing agency or all-in-one digital marketing tool can save you a huge amount of time – without sacrificing those all-important carousel posts.
DirectLync's marketing tool allows you to plan, schedule, and manage your social media all in one place. Sign up for a free trial with DirectLync.