Back to Blog
DirectLync Insights
The Digital Marketer's Spring-Cleaning Checklist: 5 Ways to Spruce Up Your Strategy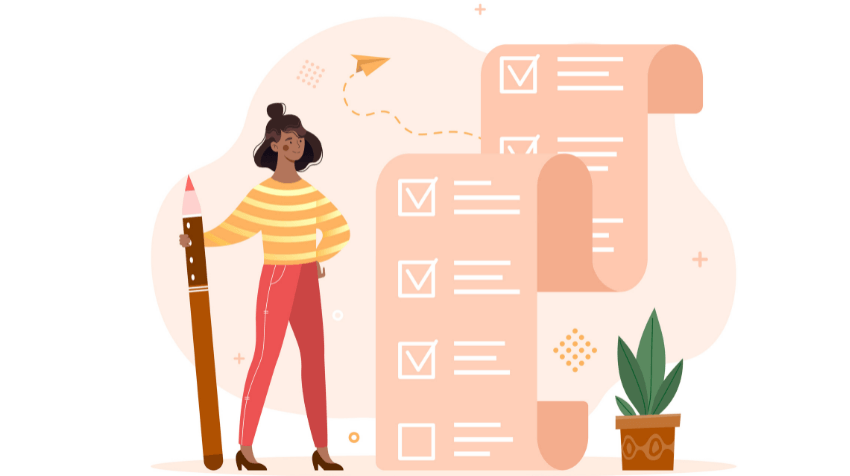 We've officially entered the month of March and that means warmer weather is just around the corner. While spring is the perfect time to clean your home, don't let your small business fall to the wayside.
With the end of Q1 closing in, now is a great opportunity to spring clean your digital marketing efforts. Thankfully, you don't need a bucket and a set of rubber gloves to spruce up your strategy. Just use our handy digital marketer's spring-cleaning checklist!
Here's how to refresh your digital marketing strategy from top to bottom.
1. Scrub Your Subscription List
Email campaigns are a key component of any digital marketing strategy. But did you ever take the time to scrub your list? If not, you're probably wasting efforts, time, and funds on folks who aren't even interested in the products or services you offer.
In fact, email lists decline up to 30% every year. Furthermore, almost one-third of your subscribers don't open your emails, and far fewer will click on your call to action. So, what's the point in interacting with these folks in the first place?
Emil scrubbing is an effective tactic that should be part of your spring-cleaning arsenal. You should give unengaged and disinterested subscribers the boot so your marketing collaterals are only seen by the consumers ready to buy.
Savvy digital markers can no longer use the "spray and pray" approach to developing generic email campaigns and then sit around, twiddling their thumbs, hoping for powerful results. A thorough subscriber scrub ensures that only interested customers will be hit with highly personalized messages.
Healthy email list hygiene includes ongoing subscription scrubs throughout the year. There are several benefits of email list scrubs, including:
Better click rates and openings
Fewer spam complaints
Fewer bounces
Reduced costs
The types of email addresses you should remove from your lists include:
Hard bounces
Duplicate emails
Spam email address
People who have already unsubscribed
If you bought an email list, remove those subscribers too
By keeping on top of your email list, you will achieve optimal results all year long.
2. Cleanse Your KPI Audit
The close of the quarter is a great opportunity to conduct a KPI check-in. Take a close look at your key performance indicators (KPIs). Your KPIs determine how effectively your small business is achieving its annual goals and objectives.
Look at your key metrics to get a sense of what did and didn't work. Avoid vanity metrics, such as Facebook fans, unless your company's success hinges on them.
If your goals for the year have changed, that's fine! Though it's always important to reassess and realign them to stay on track. Always make specific goals that are based on past performances. For example, if you got 500 new email list subscribers in Q1, aim to double that in Q2.
3. Sweep Out Old Strategies
Spring is the season of new beginnings. As such, it's a smart idea to invigorate your current digital marketing strategy with new ideas and fresh tactics.
It's essential for digital marketers to always stay ahead of the curve. Digital marketing trends are always changing. What worked for your business five years ago – or even five weeks ago – might not be working now.
But before you completely throw out your old strategies, you should look into the why.
Why is your website bounce rate so high?
Why did people unsubscribe from your email list?
Why isn't your blog appearing in top search results?
Go back to your analytics and see where the trouble started. Perhaps your strategies just need to be tweaked. Is your site mobile-friendly? Should your emails be more personalized? Never throw out what isn't completely broken.
4. Wipe Out the Competition
While we never condone spying or stealing, it is a good idea to glean some inspiration by checking out what your competitors are up to. Look at your top three competitors' websites and social media accounts. Are they trying different techniques that you've never used? If so, try out some new strategies.
You can also take this time to revisit content you've already created, but haven't used yet. Have a blog post saved to in your draft folder you love but haven't made live? Publish it! Got some social posts locked and loaded? Pull the trigger. You may be surprised by the results.
5. Polish Your Content Calendar
Your spring-cleaning efforts won't stick around long unless you make a long-term plan. Just like your home, your digital marketing strategy needs ongoing maintenance.
A master content calendar will keep you on track and allow you to see the big picture. An effective master content calendar includes your publishing schedule for all platforms, including your blog, socials, email campaigns. It should also clearly state your specific goals for each piece of content.
Create a living document on Google Docs so you can tweak it as needed as your plans or strategies evolve.
Wrapping Up
Your digital marketing strategy is a well-oiled machine. And like any machine, it needs to be continuously fine-tuned. By doing small maintenance tasks throughout the year, you will ensure your strategy is moving you closer to your goals.