Back to Blog
DirectLync Insights
Spotify Wrapped: 5 Key Takeaways For Your Small Business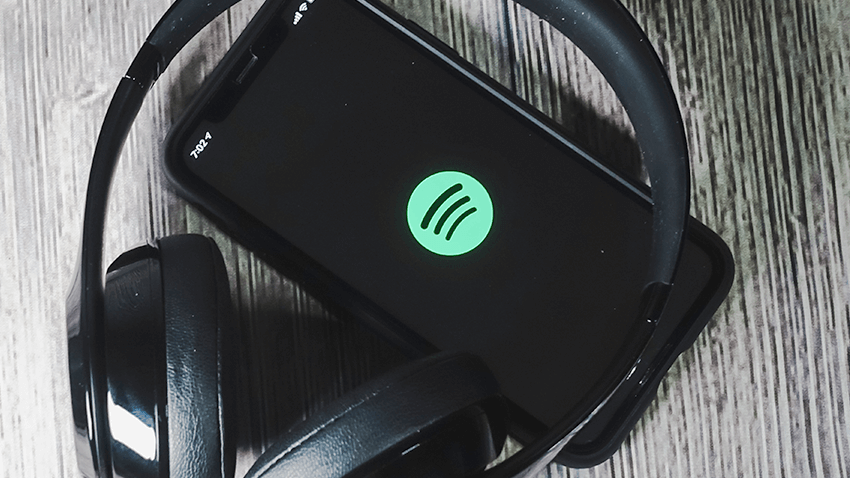 At the end of each year, Spotify Wrapped is always trending and in conversations throughout the social media landscape. Spotify has managed to develop an annual tradition that people love, and they're even beating Apple at their own game. This music streaming platform has been able to take an annual feature they've created and turn it into a sort of social currency that people love to share and can't stop talking about. There's a lot you can learn from Spotify Wrapped, and with a little inspiration and creativity, you can use some of these methods for your own 2022 marketing strategy.
In order to implement some of these ideas into your 2022 digital marketing strategy, we need to analyze and assess what works for Spotify Wrapped. From here, you can take a look at your personal brand, product, or service and see what you can do to up your digital marketing game. First up, we need to talk about how to maximize your reach and awareness via social media, which Spotify Wrapped has mastered.
Sharing is Caring on Social Media
One of the smartest strategies of Spotify Wrapped is that they've optimized it for sharing. When you go through Spotify Wrapped, you can tell that everything they've created around this annual feature revolves around sharing. When you open up Spotify Wrapped, it looks eerily familiar, and there's a reason for that. As you go through, it has the same functionality of stories that you see on Instagram, which was originally a Snapchat feature that everyone loved. While the user goes through the story, at the bottom of each section, there's a "share" button so the user can easily share to Instagram Stories, TikTok, Facebook, or Twitter.
Get Inspired with Maya
It's important to highlight once again that Spotify didn't reinvent the wheel with the design of Spotify Wrapped. The design is similar to stories on Instagram, Snapchat and Facebook. This is a marketing technique that you should utilize in all of your strategies. This specific strategy is known by the acronym M.A.Y.A. MAYA stands for "Most Advanced Yet Acceptable", which came from design expert Raymond Loewy. Basically, this works because people love things that are new, but too new or too innovative can scare them away. When you remember the MAYA principle, you get inspired by what people are already familiar with, but you tweak it and advance it just enough so they aren't intimidated by it. One way you can test different designs is through A/B testing with a digital marketing tool.
Make it Personal with a Hashtag
Spotify tells the user to use a specific hashtag, #SpotifyWrapped. By creating your own hashtag that also includes your company name, there are a multitude of benefits for you and your social media manager. First, the hashtag is going to be with every post, and everyone who sees it will be seeing your brand name as well. When people continue to see the same hashtag from all of their friends, they get curious and want to see where it came from and what it's about. The other big benefit of the hashtag is that you can easily search for it on social media platforms like Instagram, Twitter, and TikTok. When you go through the hashtag, you can easily find all of the people using it so you can engage. As you engage, you can lead people to your CRM to collect emails for future promotion.
Tribalism can be Fun
One question to ask is, "Why do people love sharing Spotify Wrapped?" Well, it's the same reason people wear band t-shirts or put stickers of their favorite bands on their car or laptop. Sharing the type of music you like is a form of tribalism, and it signals to others the type of music you like, which gives others a little information about who you are. So, how can you implement that in your digital marketing strategy for 2022? This is where you can get creative and figure out ways to show your customers and clients some of their favorite things from your products or services. But as you come up with ideas for this, be careful. Spotify has managed to collect data and highlight it without falling into the bad PR of Big Tech collecting data.
Playing into Nostalgia is Timeless
Lastly, we have to highlight one of the main reasons Spotify Wrapped works so well, and that's due to nostalgia. There are a few theories in psychology as to why we enjoy nostalgia, but one theory comes from nostalgia researcher Dr. Krystine Batcho. In an interview with the American Psychological Association, she said, "Nostalgia is an emotional experience that unifies…Nostalgia by motivating us to remember the past in our own life helps to unite us to that authentic self and remind us of who we have been and then compare that to who we feel we are today." A great way you could utilize nostalgia is with an email marketing campaign that reminds people of their journey with your brand. And with one of the best low cost email marketing tools, it's easier to do than ever.
Now that you have a better understanding of why Spotify Wrapped is such a success and some takeaways to improve your 2022 digital marketing strategy, allow DirectLync to help. DirectLync offers a wide range of digital marketing tools from email marketing, to content management, social media marketing, and much more. To learn more about how DirectLync can take your digital marketing to the next level in 2022, contact us today.