Back to Blog
DirectLync Insights
How Small Businesses Embraced Digital Marketing to Survive the Pandemic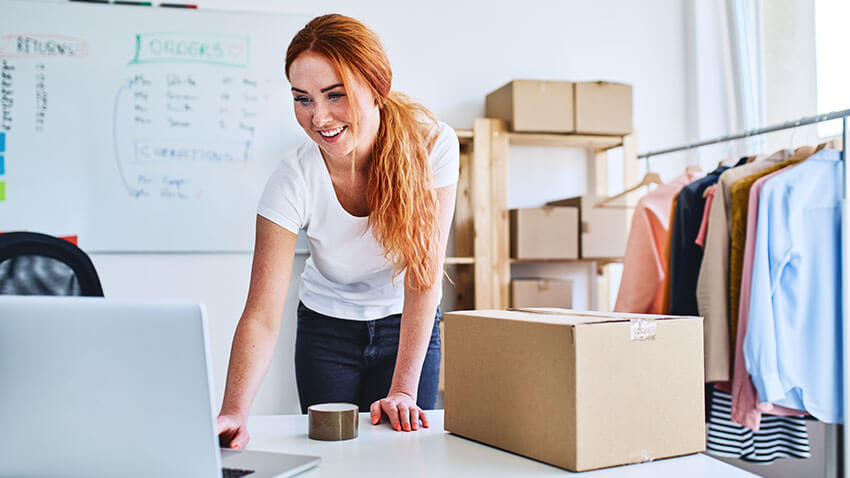 We are on the verge of a significant, maybe permanent shift in our social and work habits. The status quo has been dramatically disrupted, with everyone being encouraged to stay home during a period where the world attempts to combat the novel coronavirus outbreak.
Before the pandemic struck, small businesses employed more conventional means to attract new customers and reach their target audience. They depended mainly on word-of-mouth referrals, selling the best artisan or handcrafted products in town, riding on the strength of a hard-won reputation, and a range of other small business marketing solutions.
How Small Businesses are Improvising to Survive (Ways to Shift Sales Strategy Online)
Since the outbreak of the pandemic, however, a growing number of tech companies have introduced a variety of innovative solutions in digital marketing for small business owners. Many brands are proactively leveraging these solutions to secure their continued stay in business.
For example, some restaurants have adapted to the new normal by selling their brunch and dinner items as boxes customers can put together at home, providing mixed cocktails to go, and offering delivery and takeout. Small shops that sell physical goods like books and clothes discovered ways to list their products online.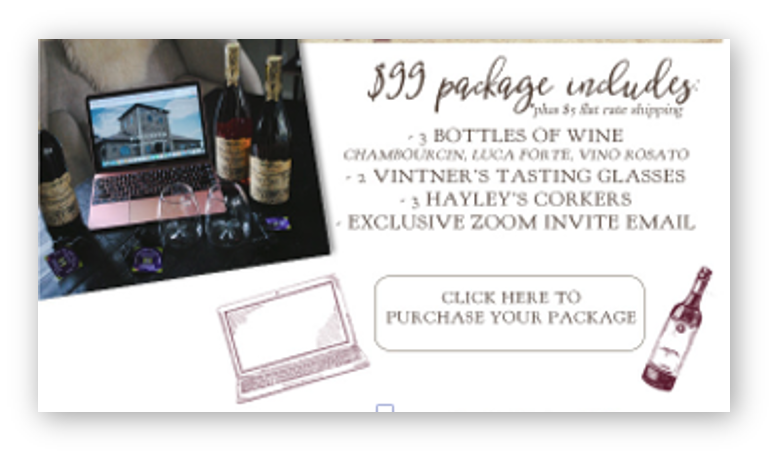 Some stores have also begun adopting new ways of receiving payments – transitioning from riskier cash and even physical credit card payment systems to prepaid invoices and non-contact options. Several technology adoptions that would naturally have taken years to implement happened in weeks!
For example, Diana Gamboa, founder of B2B business – Diana's Tax Services, stopped accepting payments by check, cash, or physical cards. She now uses contactless payment methods, like digital wallets, tap-and-go cards, or online prepay, and plans to continue contactless technology even after the coronavirus pandemic subsides.
Making the Best Use of Your Online Assets
The impact of the pandemic has also greatly influenced SMB marketing strategies. Small businesses have started investing in their online assets like their website and social media profiles, allocating more time and effort to these resources. The pandemic has brought more consumers online and subsequently provided opportunities in digital marketing for small businesses.
Brands have started to build connections and take advantage of digital platforms and their popularity through email marketing, social media, and website. Platforms such as Facebook, Instagram, Whatsapp for Business, Twitter, Medium, and LinkedIn, have suddenly taken center stage and are being adopted now more than ever by small businesses.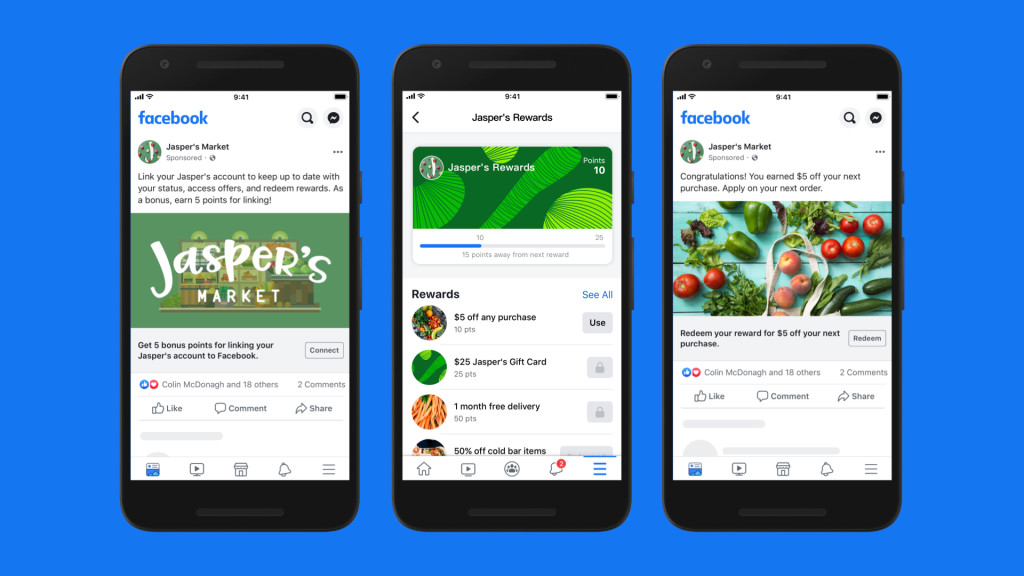 Source: Facebook
In a bid to build their social media presence in the middle of the pandemic, small businesses are employing a new range of social media marketing tools. For example, Facebook recently introduced Facebook Shops, a new feature that will enable businesses to display and sell their products on the platform. YouTube has also launched its 'Video Builder Tool,' which allows small businesses to create video content for free.
Leveraging Email Marketing to Reach Customers
Providing real value to customers is an important distinction at a time like this, and what other way to do this than through the use of email marketing for small business. Small local businesses are pivoting email campaign services during the pandemic to communicate digitally with their audience and provide valuable resources.
Segmenting your email list and referencing the recipient's name, company, and job title to each email you send out adds a personal touch that will be much appreciated. It also speaks directly to what your customers are going through.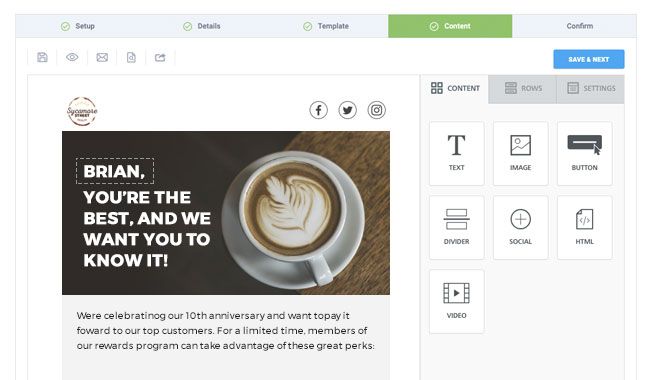 Another way to leverage email marketing tools to provide value is to offer discounts. During the lockdown, several small businesses offered discounts like free online courses or online fitness memberships at 90 percent off. Offerings like these can go a long way to reinforcing the brand's reputation and is a great step towards promoting customers' perception of your business.
Reasons Why a Website is a Longer-Term Investment Channel
Effective SMB marketing is never complete without a website. Investment in a website provides small businesses with a longer-term rate of return that you simply won't get anywhere else. Regardless of how successful your small business is in your local area, without a professionally built website, its reach and long-term growth will always be limited. Prospective customers will also see your small business as credible if you have a well-designed and user-friendly website.
There are several ways that a website can be of help to your business. For example, at the dawn of the pandemic, several small businesses announced on the homepage of their website that the business is still open to supporting their clientele. They updated the product or service page with new photos and descriptions to create engagement, offered time-limited specials or discounts, and set up an e-commerce system for taking online orders.
How Businesses Can Adapt to Shift Daily Operations Online and Find New Opportunities
Businesses can adapt to shift daily operations online by making use of the many small business marketing solutions at their disposal. Conferencing tools such as Zoom, Whereby, and Skype can help small businesses support their customers or services. With a desktop webcam or a mobile device, you can meet one-on-one or with a group, irrespective of the distance between your team members.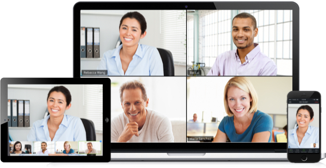 Source: Zoom
Small businesses can also take advantage of the new opportunities that are popping up. By utilizing an all-in-one marketing platform that helps to reach your audience online, you can save on time while still working to grow your business. By focusing your energy on reaching customers through social media, email marketing, and your website, you may be able to reach people that were elusive before the pandemic.
Try DirectLync's all-in-one platform for free. Sign Up Today
Taking the time to transition to digital operations can help small businesses generate needed revenue, recoup lost income, and keep their operations flowing. The lessons learned from this crisis will most likely lead to a permanent change in operating models. In the end, the effectiveness of remote working in action will further prove that digital marketing is critical to the survival of small businesses.
It is an undeniable fact that the coronavirus has demonstrated just how critical technology is to small businesses. The use of digital marketing for small businesses has not only contributed significantly in helping brands to profitably adapt to pandemic conditions but has also provided them with the wherewithal to continue serving and creating value for their customers while attracting new ones.