Back to Blog
DirectLync Insights
Is Email Marketing Dead in 2022?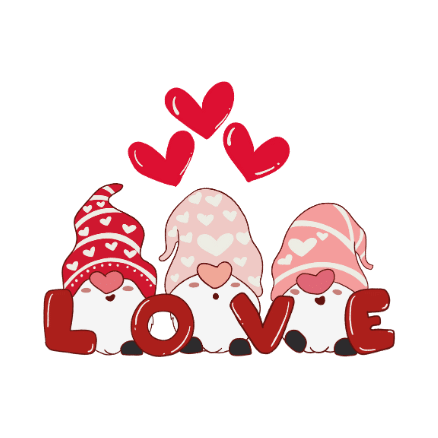 If you're like 64% of small businesses, you're probably already using email marketing. This popular digital marketing channel is a great way to increase engagement and revenue among your customer base.
But the best marketing methods are always evolving and changing. How can you be so sure that email marketing will continue to be an effective method throughout 2022 and beyond?
Let's take a look at some evidence to figure out whether email marketing is dead in 2022.
Email Marketing Statistics
In 2022, the number of worldwide email users is 4.3 billion. This figure is expected to grow to 4.6 billion by 2025 — a number that makes up over half of the world's population.
333.2 billion emails are sent and received every day. For brands, marketing emails have an impressive ROI: You can expect an average return of $42 for every $1 you spend on email marketing. (18% of companies achieve an ROI that's greater than $70 for every $1!) Email marketing is more likely to drive sales than social media marketing, and it's a fast, personal, and direct way to reach your customers. Shoppers spend 138% more when you market to them via email.
So, is email marketing dead? Not at all. Email marketing isn't going anywhere anytime soon. In fact, it's clear from these statistics that email marketing is only continuing to grow.
Benefits of Email Marketing
Email marketing is beneficial to your company in a variety of ways. It's clear that sending regular, well-designed marketing emails can boost your conversion rate and ROI. What are some other ways you can benefit from email marketing? Take a look at these advantages.
Create Personalized Content
Sending your customers personalized content can benefit your company in a myriad of ways. In one study, 97% of marketers witnessed a rise in business outcomes as a result of personalization!
Email is the perfect channel to create and send out this personalized content, and true personalization goes beyond simply inserting your customer's first name. With email marketing, you're able to add personalized elements such as using segmentation; adding personal CTAs; and inserting recommended products based on user activity.
Get More Bang For Your Buck
Small businesses have time and budget constraints. That's why email marketing, which has a low cost and a high ROI, is such a great fit. Statistics from WebFX show that a mid-size business will likely spend anywhere from $9 — $1,000 per month for email marketing in-house, or $300 — $500 per month to outsource email marketing to an agency. Email marketing is beneficial because of the low start-up costs.
Build Excitement
Another benefit of email marketing: Sending your customers emails is a great way to build excitement around your brand. Offer a sneak peek of a new product, or preview an upcoming sale. You can also use email to create a rewards program. Email campaigns have an exclusive, personal feeling that other forms of digital marketing just don't quite reach.
Email Marketing Tips
Email marketing isn't dead. This marketing method is still a highly effective tool to use in 2022. However, many businesses are making mistakes with their marketing emails — and this means you might not see good results from your efforts. Here are a few of the most common email marketing mistakes and how to fix them.
Not Looking Professional
Your marketing emails need to look professional, reflecting the authority and credibility of your business. But if your emails contain grammar or spelling mistakes; use too many stock images; or have a poorly designed visual structure, they may look amateur or even downright scammy. (Which is not what you want.)
Fix these mistakes by teaching yourself about email design. Even if you aren't a graphic designer, there are plenty of free courses and free email editors out there that make it easy to learn the basics you need to know. This will help you design more attractive emails, using creative stock images from places like Canva or Unsplash.
When you're through designing, carefully proofread every email. Use tools like Grammarly to make sure your copy is top-notch. And send yourself a preview so you can view the email on desktop and mobile, making sure it's responsive on any device.
Getting Off On The Wrong Foot
You know what they say about first impressions: You only get one. And since your welcome email is your customer's first impression of your email marketing, that welcome email needs to be absolutely top-notch.
Your welcome email needs to do a few key things. It should welcome your reader and thank them for subscribing. It should serve as an introduction to your brand. And it should get readers excited about what's to come.
Start as you mean to go on by crafting a well-designed, expertly-written welcome email for your customers.
Forgetting About Mobile Users
60% of email opens take place on a mobile device. If you don't optimize your marketing emails for mobile viewing, you're making a big mistake — one that could cost your brand a lot of money.
Make your emails more mobile-friendly by keeping the subject line and body text on the shorter side. Move your CTAs up earlier in the email; use your pre-header text strategically, to. And finally, always test your emails across multiple devices to make sure they show up the way you want them to.
Email Marketing in 2022: Alive and Well
These are just a few of the tips you can use to take your email marketing to the next level. To make email marketing even easier, take advantage of the drag-and-drop email editor offered by DirectLync. Design professional-looking, mobile responsive marketing campaigns with just a few clicks. Then schedule your emails to be sent.
Email marketing is alive and well in 2022, and with this advice combined with DirectLync's user-friendly platform, you can boost your revenue from email marketing like never before.