Back to Blog
DirectLync Insights
How To Track Your Progress and Goals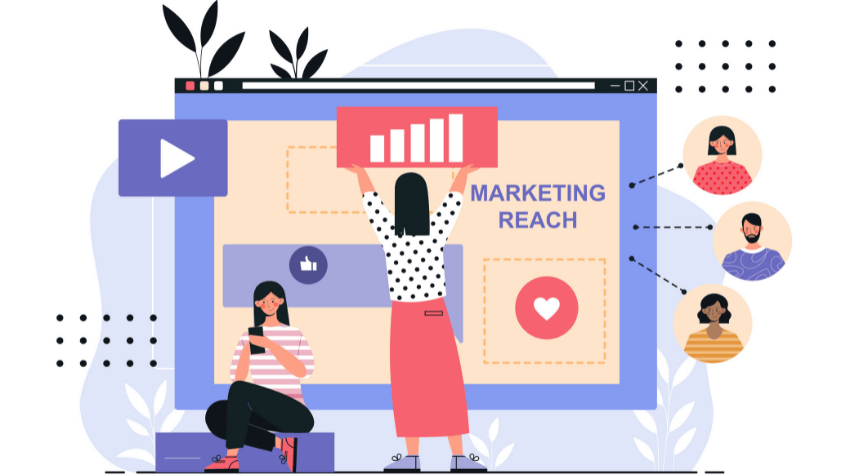 If you're struggling to reach your marketing goals, it could be because you aren't tracking your progress.
Tracking your marketing is important because it gives you a feel for your progress. And when you know where things stand, you'll be able to make informed decisions about how to tweak your strategy moving forward. After all, you can't improve if you don't know how you're doing.
Today we're breaking down exactly how to track your marketing efforts. Take a look at the KPIs and metrics you should be tracking. Then get our tips on what to look for in a reporting tool.
What Should I Track?
There are a variety of metrics you could track to gauge your marketing success. However, attempting to track everything will quickly get overwhelming. So instead, focus on a few KPIs, or key performance indicators.
KPIs to Track
KPIs measure how your company is performing at achieving a certain goal or objective. These key performance indicators force you to define a clear focus, really honing in on your strategy. KPIs help create a growth-oriented mindset. Examples of marketing KPIs to choose from include:
Customer acquisition cost (CAC)
Lifetime value of a customer (LTV)
Return on investment (ROI)
Return on ad spend (ROAS)
Marketing qualified leads (MQL)
Sales qualified leads (SQL)
Follower growth
Conversion rate
Website visitors
Social media engagement
Referral traffic
Net promoter score (NPS)
Organic traffic
Event attendance
Customer retention
Working from the bottom up will help streamline your reporting process. Before you even begin tracking, go back to the beginning and make sure you're outlining your goals, strategy, and KPIs correctly. Setting SMART goals makes it easier to reach those goals and to measure your progress along the way. SMART goals are:
Specific
Measurable
Attainable
Relevant
Timely
Your goals and KPIs don't have to be set in stone. You can evaluate them periodically and tweak them if needed. Once you've set up goals and KPIs upfront, most companies revisit those KPIs on either a monthly or a quarterly basis.
Metrics to Track
Metrics help you evaluate the performance of a project. Once you have the data you need, you can analyze performance relative to your overall goals.
Some metrics should be tracked as often as every day. Most can be checked once a week or once a month. Examples of marketing metrics include:
Visits
Views
Number of leads
Leads and visits per channel
SEO rank
Inbound links
Clickthrough rate (CTR)
Cost per lead (CPL)
Social media metrics
Lead to customer conversion rate
Revenue generated
How to Track KPIs and Metrics
The easiest way to track these metrics is to use a reporting and analytics tool. When you're searching for an analytics tool, look for a platform that lets you analyze campaign results across all of your marketing and sales channels to get a comprehensive view. This saves you time because you aren't piecing together data from different sources.
Most tools have a dashboard where you can see a snapshot of your most recent information. Analytics tools should be flexible and agile, and include security measures to protect your company data. Finally, any reporting solution you use needs to have an easy way of sharing reports and results with your entire team.
Here at DirectLync, we offer an integrated marketing platform that includes reporting and insights capabilities. Our solution makes it easy to visualize your success via customized reports — and you can also use our platform to run your social media, email marketing, and more. Click here to get started with a free 14-day trial. DirectLync's platform is the easiest and best way to track your progress and goals.