Back to Blog
DirectLync Insights
How to Pick the BEST Digital Marketing Strategies to Enhance Your Digital Footprint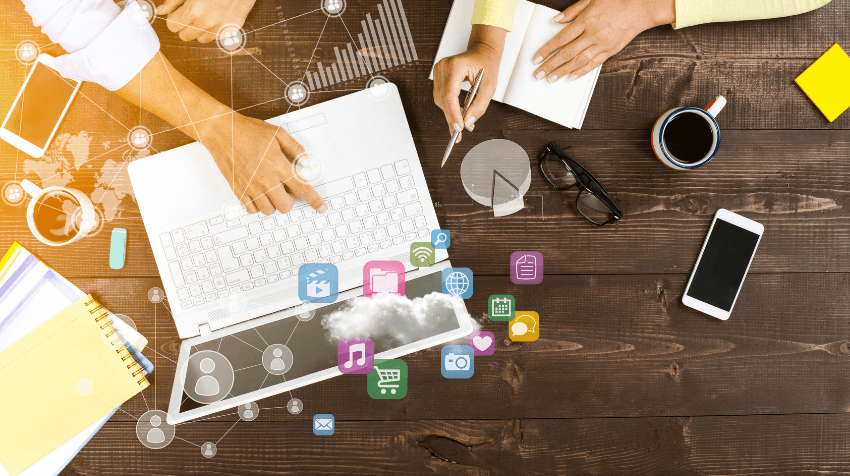 Developing an effective digital marketing strategy is no easy feat. But while building a successful strategy can sometimes be expensive and time-consuming, the end results are worth the wait.
How can you pick the best marketing strategies when your business and the digital landscape are constantly changing? And where do you find the time to create, fine-up, and deploy your campaigns?
Thankfully, we've got you covered. Here is how to select the best digital marketing strategies for your business.
But First...What is a Digital Marketing Strategy?
A digital marketing strategy is a set of planned actions based on specific, actionable goals that take the current state of your business, what's working, and where you're missing the mark, ​​into consideration. At its most basic level, a digital marketing strategy is taking continuous steps at the right time via the most effective digital channels to reach your business goals.
Your digital strategy is composed of numerous campaigns that move you closer to your goal. For example, if you want to pump your pipeline full of leads via social media, you may execute a campaign on Facebook or Twitter.
Now that you've nailed down the basics, here's how to pick the best digital marketing strategy for your business.
Know What You Want and What Your Audience Needs
Before posting a new blog to your website or a reel on Instagram, you've got to understand the who and why behind your decisions. Who are you targeting? Why are you taking this approach?
The first step is to identify and understand your intended audience. How old are they? Where do they live? What's their level of education?
Creating buyer personas represents your ideal customer and is based on your extensive research of that specific demographic. For instance, Mason is a 21-year-old IT professional who lives in the city. Judy is a baby boomer who never graduated college. These personas will determine what words and images you choose, as well as what marketing channels are best to reach them.
After you've established who your audience is, find your "why". A successful digital marketing strategy will closely align with your unique goals. Do you want to increase your profits? Generate more leads? Understanding your "why" will help you pick strategies that support your goals.
Kill or Keep
The next step to selecting the right digital marketing strategy is evaluating what worked or didn't work in the past. What digital channels yielded the best results? What platforms didn't work at all?
Gather all of your information and put it in a spreadsheet so you have a clear understanding of the bigger picture. Include categories for owned (social media and your website), earned (syndicated content and PR), and paid (social ads) media. Within each category, evaluate the platforms that had the best results. Keep those and kill the rest.
Determine Your Budget and Resources
It's great to have a plan. But do you have the money and time to sustain it?
Aside from your goals, your marketing budget and time will determine the best digital marketing strategy to choose. The cost for social media ads, display advertisements, SEO, and pay-per-click (PPC) marketing can really add up. Not to mention, writing blogs, taking pictures, and crafting the perfect post on Facebook can be extremely time-consuming.
If you have a marketing team, great. But if it's just you, work with what you've got. If you're an ace at writing, a content marketing campaign might be the most effective.
Know Your Numbers
Now that you've identified some high-quality digital marketing strategies for your business, how many should you actually use? This will depend on your business goals, time, and budget.
As we mentioned earlier, a successful digital marketing strategy should be rooted in specific, measurable, and attainable goals. You should never leave these goals open-ended. Give yourself a deadline for each.
For instance, your goal could be: "I want to generate 20 new leads through social media in the next three months." Based on this goal and what campaigns worked well in the past, you should pick one or two social media campaigns that target your buyer personas. If you're targeting Mason, who we mentioned above, try a TikTok or Instagram campaign. For Judy, try Facebook.
Wrapping Up
The best digital marketing campaign for your business will depend upon your goals, buyer personas, budget, and time. Having specific, measurable goals will help you to create effective campaigns that will steer your business toward success.