Back to Blog
DirectLync Insights
3 Strategies to Manage Your Online Reputation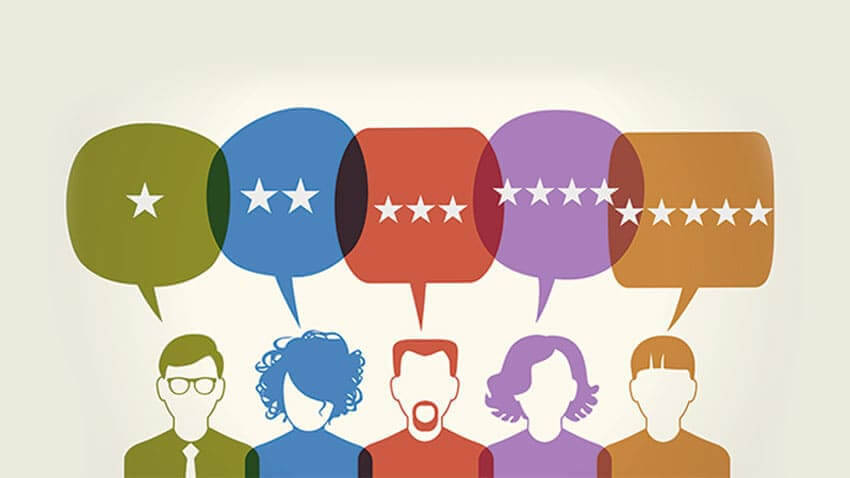 What people say and write about you on blogs, websites, and social media can drastically change your business, for better or worse. Your digital reputation is just as important as any other aspect of your business. And it's not always wise to manage it yourself. A hasty post and click of a button could cause a viral travesty, so sometimes it's better to trust the experts.
Our clients have asked us time and time again what to do in the face of negativity on the web, so we wanted to share three tips to keep in mind when managing your brand online.
Be Ready for Negative Feedback
It's always best to be prepared. By laying the groundwork of putting your company in a positive light, you'll be better able to bounce back if things turn dark. Think about everything you do on the Internet for your business. This includes your website, social media, location sites like Google Maps, directory listings, online reviews like Yelp and on blogs, and in forums. Make sure that you are engaged and active on the pages that you choose for your business. Invite positive feedback from loyal customers so that when you get a negative review - which will happen - you already have a slew of positive ones.
Start by getting in the habit of acknowledging all comments and reviews - especially the bad ones. Bad reviews happen to everyone; it's how you respond to them that helps people form an opinion about your company. Deleting comments is unethical, and most times that is block. Ignoring them can make it appear as if you don't care about the customer. Responding negatively to a comment is also the wrong answer; never be defensive, even if a customer is incorrect. The customer is always right (even when they're wrong).
Manage Your Social Media
In addition to your website, social media is part of your digital presence. 79% of adults now use social networking sites – a nearly 10-fold jump in the past decade, according to a Pew Research Center survey. Even if your business isn't "on" social media, people could be talking about you on social media channels, a review site, or in a forum. That's why it's so important to be the driver of your message, post useful information regularly, and not just stick to your own social media pages to get your brand out there. There are so many places online to connect with potential Customers.
Are you registered with Google?
Do you have a listing on Yelp?
Are you a part of listings about your business?
If not, now is the time to do so.
Monitor Activity
Once you're online, be sure to check in a few times a week to engage with feedback, both positive and negative. Put your best foot forward when commenting on public forums, like an online review site. Don't get caught up in details or in proving a client wrong.
When you do get a poor review, take the following steps to try to make it right:
Apologize – Offer up an apology letting the customer know that you'd never like them to have a bad experience.
Take the conversation offline – Ask them to call or message you to get more details about their experience.
Offer free services – Where appropriate, offer the unsatisfied customer free goods and a chance to experience your company again.
Make good on your offer – If they come back to you, be sure they get the best level of service.
Below are samples of how to respond to a negative or positive review:
Response to a positive comment: Thank you for leaving a review and mentioning our website design services. The team here at DirectLync is thrilled to hear such good feedback. We hope to work with you again!
Response to a negative comment: I am so sorry to hear about your bad experience. We are typically known for our exceptional attention to detail, and we regret we missed the mark. My name is Jill, and I am the Manager. If you'd like to discuss this further, please contact me at jillian.mensch@directlync.com.
Another way to get immediate feedback on what is being said about your business is to use software like Google Alerts or Mention. These programs can pull articles and social media content that includes specific keywords that will help you get ahead of the chatter or post positive feedback on your social sites. Never be afraid to post good reviews, quotes, or stories as this is one more thing that will shine when a negative review is posted.
Reputation management is a critical part of online marketing. Maintaining oversight of your online presence will help you to know what people are saying about your business. Knowing how you are perceived can help you to move forward either by confirming your marketing strategy or by allowing you to adjust it as needed.