Back to Blog
DirectLync Insights
How to Define Your Brand Vision, Mission, and Elevator Statements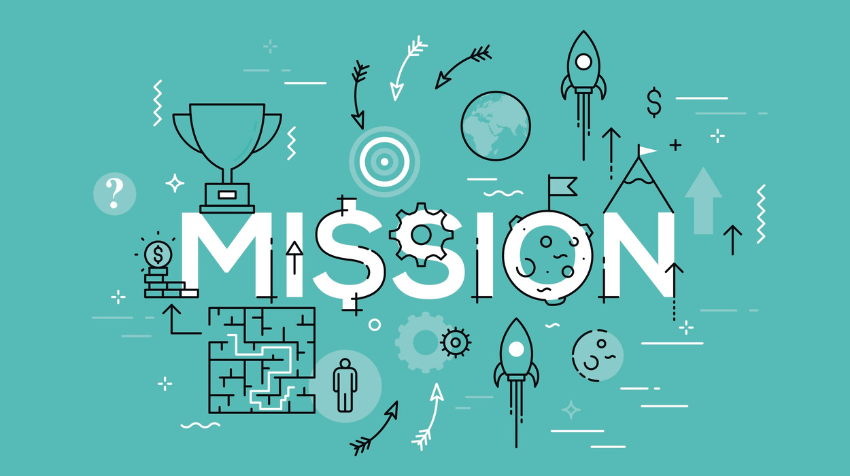 Did you know that 77% of consumers buy from brands that share their values? To foster trust and loyalty with consumers, it's essential to identify your business's values and mission. But how can you sum up your brand's beliefs into a few short sentences?
That's where your brand vision, mission, and elevator statements come into play. These will become the pillars of your business's identity and how it presents itself to the world. They will also create a blueprint for your entire branding process.
But what are vision, mission, and elevator statements and how can you properly leverage them?
Here's everything you need to know about these three key brand components.
What is a Brand Vision Statement?
A vision statement focuses on the future and what your brand wants to become. It clearly outlines what your business goals are and provides insights for your employees and stakeholders.
A solid vision statement should embody your brand's core values and tells people where you see yourself in five or 10 years.
Your brand vision statement should include:
Future objectives
Your long-term goals
What steps you'll take to reach those goals
A vision statement highlights your brand's key differentiators to deeply resonate with customers, inspire your team, and help you come up with future marketing ideas.
You should define your company's vision statement first. When writing a vision statement, consider the following:
Where do you see your business five years from now?
What obstacles do you need to overcome?
What is your brand's ultimate purpose?
How do your products or services enhance a customer's quality of life?
Keep your vision statement under 40 words. Use short sentences with solid verbiage.
What is a Mission Statement?
Your mission statement defines the who, what, why, and how of your brand. It communicates your company's purpose, beliefs, objectives, and how your products or services benefit consumers. It also outlines your plan of attack.
A brand mission statement anchors you to what's important and helps you take the necessary steps to move closer to your vision. When formulating your mission statement, ask yourself:
Who is my ideal customer?
How do I serve them?
What do I believe in?
What does my business represent?
A mission statement should be written in the present tense and focus on what your business is currently doing. Keep it between 50 to 150 words.
A brand mission should not be confused with brand voice or identity. A brand voice is your business's personality and how you talk to your audience. Your brand identity touches on the visual elements of your business, including brand fonts, colors, and web design. These three components work cohesively together to paint a clear picture of your entire business.
What is an Elevator Pitch?
An elevator pitch, or statement, is laser-focused and provides a short explanation of who your company is. It's concise enough to give you the ability to tell a strange – in an elevator – what your business is all about. Elevator pitches are commonly used in networking events, cold calls, and cold emails.
Vision and Mission Statements Done Right
Now that you know what vision, mission, and elevator statements are, let's look at some stellar examples of brands that got it right.
Vision: To provide access to the world's information in one click.
Mission: To organize the world's information and make it universally accessible and usable.
Google's vision is simple yet ambitious. Their mission statement supports their vision by making data accessible and useful to all.
Vision: Create a better everyday life for many people.
Mission: Offer a wide range of well-designed, functional home furnishing products at prices so low that many people as possible will be able to afford them.
IKEA's statements are clear, concise, and effective. They're helping to enhance people's lives and homes through thoughtfully designed, affordable furniture.
Vision: To be the world's most loved, most effective, and most profitable airline.
Mission: Connect people to what's important in their lives through friendly, reliable, and low-cost air travel.
From its inception, Southwest has been a maven in the airline industry. Their vision and mission statements are short and straightforward and keep both customers and shareholders in mind.
Mission: Spread ideas.
TED's mission statement is about as clear as it comes. It perfectly embodies the brand that is famous for sharing short yet valuable content.
Mission: To accelerate the world's transition to sustainable energy.
The darling of the electric industry, Tesla is known for its innovative electric vehicles (EV). Tesla's mission emphasizes its focus on renewable energy and being a driving force in those efforts.
The Bottom Line
Vision, mission, and elevator statements are essential for your brand's success. They effectively communicate your values, goals, and customer benefits. These statements also guide your current and future marketing efforts.