Back to Blog
DirectLync Insights
How to Create a Strategy for a Multi-channel Campaign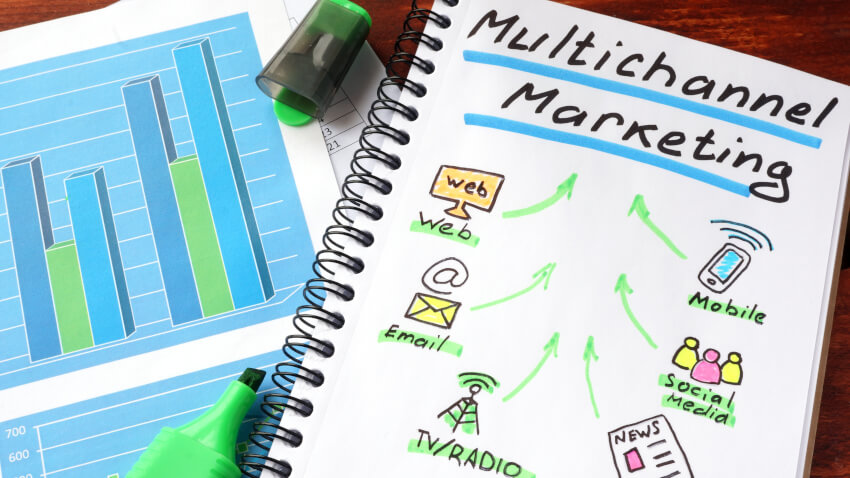 How to Create a Strategy for a Multi-Channel Campaign
One of the best ways to maximize your marketing reach is a multi-channel campaign. Think of multi-channel marketing campaigns as an "all hands on deck" effort to get a specific message out to as many people as possible.
There are many reasons to build a multi-channel marketing strategy into your campaign. Forbes explains:
"What would happen if you only used a single channel to advertise your product? Say, email marketing only? No matter how many marketing messages you'd send, even if spam filters wouldn't target them, many users would probably never care to read them, and, as such, they wouldn't even know what makes your company's products so interesting. Multichannel marketing offers you help with exactly this problem."
How do you build a successful multichannel marketing strategy?
There are many ways to go about broadcasting on all channels, and they can all bring varying degrees of success. Generally speaking, you can craft a successful multichannel campaign with these 4 steps.
Determine your audience
Once you know the object of your marketing campaign, the first thing to do strategically is to figure out who your audience is for the campaign. This may be your entire target market or a much smaller fragment of it. Either way, it will help to think in terms of audience personas:
Who wants/needs this?
Why do they need it?
Why do they want it now?
Where do they hang out?
Craft a plan for each market segment if you need to.
Identify the channels
The last question above is a vital piece of a multi-channel digital marketing campaign. Where does your target market spend their online time? Will you find them through email marketing? Are they on social media? Which channels do they use?
Do your research here, and use the data in your CRM to guide you. How did your existing clients of the same demographic profile find you?
Optimize the approaches
Now that you've picked your multi-channel marketing channels, it's time to optimize the message for each one. What works on Facebook (video, pictures, short text) is very different from what compels buyers in an email campaign (persuasive language and calls to action).
Execute, Track, and Adjust
Finally, it's time to execute your multi-channel campaign, track your results, and adjust the channels or messages as needed.
It can be very helpful to run all channels through the same software–an email marketing tool and a social media management tool And it's even better if all of these tools are tied to your CRM. The good news is, DirectLync combines the essential marketing and sales tools you and your small business need to grow your audience, drive sales, and empower success.