Back to Blog
DirectLync Insights
Holiday & Winter Templates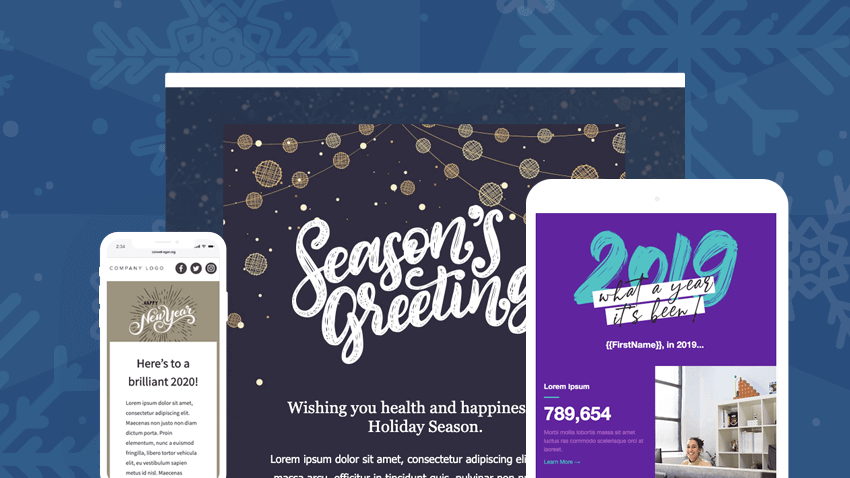 It's that time of the year where all the holidays hit us all at once. Does anyone else feel like October, November, and December are smushed into one long month? For instance, I see people dressing up as Christmas character for Halloween! It may be too early to dress up for Christmas (or even decorate), but it's not too early to start thinking about email templates for the holidays. We are excited to announce 9 new email templates for the upcoming season and celebrations.
Season's Greetings
Who doesn't appreciate a Season's Greetings card from friends, family, the dentist's office, or a company? Use our Season's Greetings template to wish your contacts health and happiness this holiday season.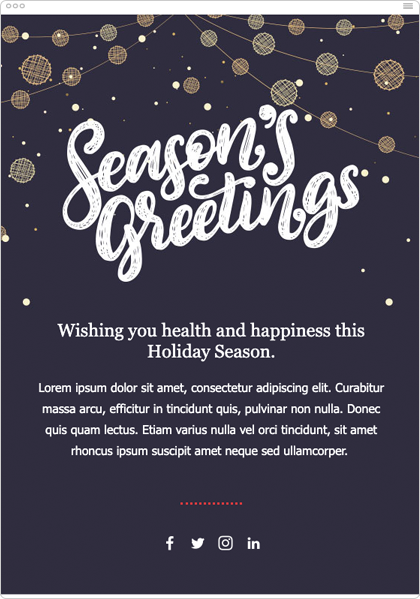 Happy Holidays
Share your happiness and spread the spirit for the holiday season. This template is perfect for keeping in touch and building a stronger relationship with your contacts.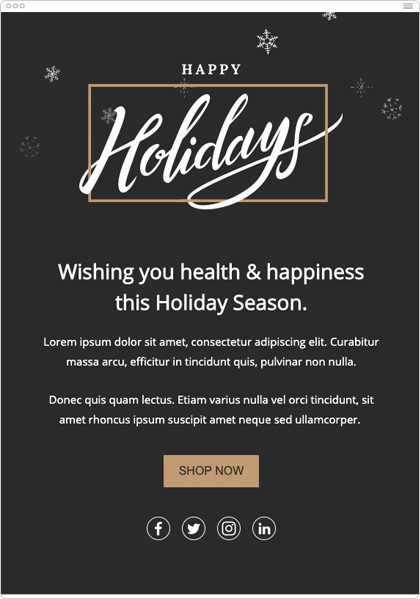 Year in Review – 2019
What a year it has been! Share everything that has happened in 2019 – news, accomplishments, new features/services. It's your time to brag, so don't hold back!
Holiday Party
It's not a party without a fun invitation. Send the perfect party invitation with this new holiday party template. With all the party details included, it makes it easy for a quick RSVP.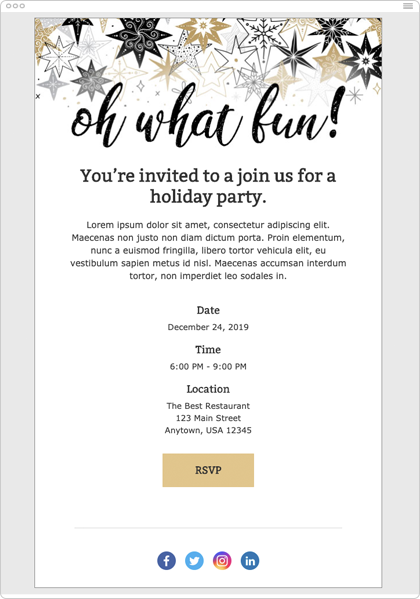 Happy New Year
Let's celebrate the New Year, but don't celebrate alone. This template is perfect for welcoming in the New Year, sharing your excitement, or even your business resolutions.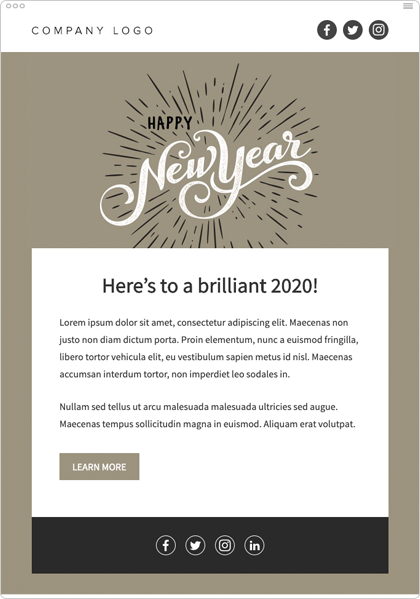 Happy New Year 2020
Here's to a brilliant 2020! Specific for the start of a new decade, we made this template vivid and cool. Send this email template as you ring in the New Year or just to share your excitement!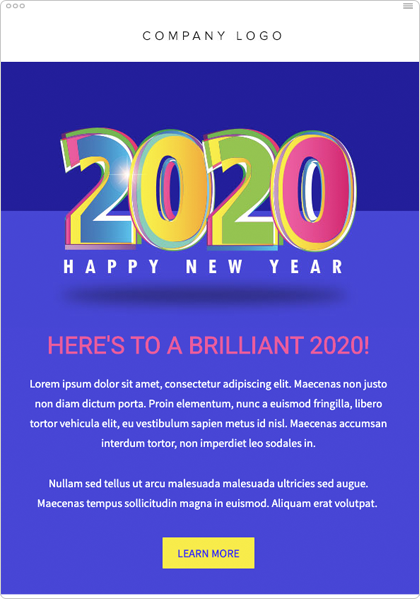 Birthday Cake
Make a wish! Make your contacts birthday wish come true with a party from you. Celebrate with your contacts for their birthday and wish them a very happy birthday. A simple happy birthday can go a long way.
Birthday Confetti
Throw confetti like it's your birthday! Share this fun template with your contacts to celebrate their birthday. Stand out and add in a little birthday gift.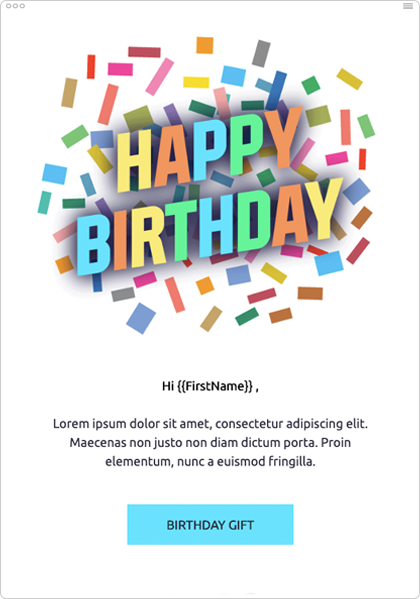 Your Newsletter
Get creative and personalize your newsletter this time around. This newsletter template is perfect to add blogs, social posts, new features, news, and so much more.
If you found a template you like, try it out now!