Back to Blog
DirectLync Insights
Guide to Launching Effective Email Marketing Campaigns with CRM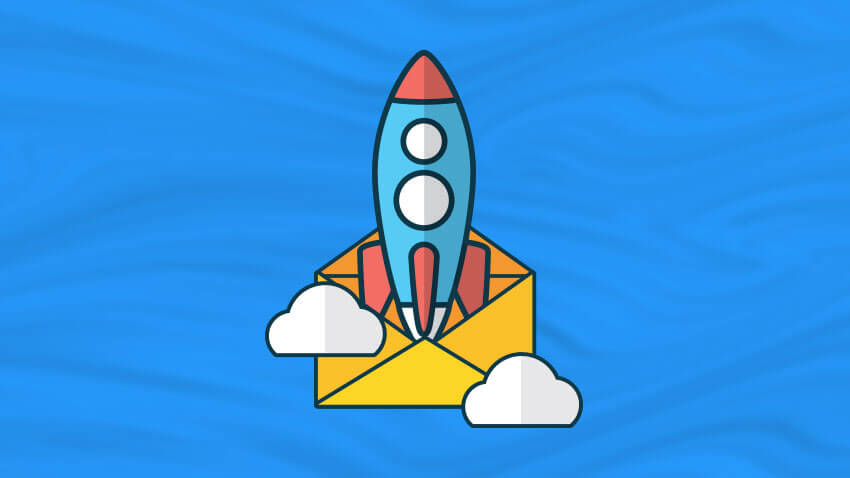 Ever since email was adopted as a marketing tool, it has aided marketers to increase their conversion rates and drive repeat sales consistently. It also provides a cost-effective solution for businesses to develop and maintain a close relationship with their customers over time.
Launching an effective email marketing campaign with CRM, however, creates for a robust yet most convenient platform for businesses to increase their sales and strengthen customer loyalty. When done right, it can nurture leads and keep current customers involved with your brand.
This guide provides a comprehensive blueprint on how you can launch an effective email marketing campaign with CRM.
How email marketing is a viable option for attracting prospects right now
Despite changes in the marketing world, email marketing has remained a powerful tool for business owners to attract prospects. In 2016 alone, businesses made an average of $44 ROI for every $1 spent on email marketing.
Email provides a broader reach than any other channel as far as connecting with prospects and customers is concerned. With the average click-through rate of an email campaign being around 3% (of total recipients), it is proven to ensure your audience gets your message.
There isn't a more powerful channel in the digital marketing sphere than email, especially when it comes to conversions. Studies have also shown that 72% of people prefer to receive promotional content through email, compared to 17% who prefer social media.
What is CRM email marketing?
CRM (Customer Relationship Management) email marketing involves employing the functionalities of a CRM system to ensure the success of prospect outreach with highly personalized and timely emails. It means restructuring your email marketing campaign with the inclusion of CRM software.
By using CRM (Customer Relationship Management) email marketing, businesses can better manage their audience and improve customers' experience with their brand. They do this by creating tailored emails using prospects' data like age, gender, website history, purchase preference, demographics, keyword patterns, etc., to resonate with the prospects' needs and areas of interest.
What sets CRM marketing email systems apart from the standard email system
CRM marketing email systems are distinctively superior to regular email systems in a variety of ways. For example, email marketing sends segmented lists of contacts targeted email messages with everyone receiving the same message. This system enables your marketing efforts to reach contacts at scale and volume.
A CRM marketing email system goes the extra mile by synchronizing data with marketing automation and email marketing systems. This reveals how targeted contacts have interacted with your brand allowing you to align your dealings in union with the preferences of each individual contact, anticipate their needs and use that knowledge to achieve your business' objectives.
Benefits of CRM email marketing
CRM email marketing offers several benefits. Some of these include:
Better customer experience
CRM email marketing enables businesses to provide highly personalized messaging to their prospects. This helps you build a relationship with your prospects, thereby creating a better customer experience for them
Greater insights
A CRM email marketing system gives you a holistic view of prospects' data and how they are interacting with your brand. It also helps keep track of staff performance, giving you a data-backed understanding of what's working and what could be improved.
Higher productivity
CRM allows you to automate tasks like call and activity logging, deal creation, reporting, and more. With more time being allocated to getting in front of prospects, you'll experience higher productivity and a proportional increase in revenue.
Advantage of CRM solution when launching an email campaign
A CRM solution is a vital tool that plays an integral part in helping you improve your interactions with leads. Some of the advantages of a CRM solution when launching an email campaign are listed below:
Ability to create targeted messaging
With more information about their audience available at their fingertips, brands can create more targeted messaging.
Improved lead nurturing
By using a CRM solution and identifying the challenges your leads are facing and then offering your product or service as a solution, you can begin the lead nurturing process.
Mass email-sending
Using a CRM solution for your email marketing also enables you to deploy massive amounts of emails in an instant.
Detailed analytics
You also get a comprehensive analytics report when using CRM for your email marketing campaigns. From web analytics and profitability analyses to event monitoring and third party data reviews.
Email personalization
Personalize your emails to your customer by adding their names in the subject line and the opening line of the email. You can also shape future emails based on customers' past shopping behavior.
How to begin
Before you decide to purchase any form of CRM, you need to begin by having a thorough understanding of your business's individual processes and needs.
Developing a holistic understanding of the problem, you're trying to solve and how you're going to use the CRM solution to make improvements will help you avoid any confusion when making your purchasing decision.
How to build a list
An email list is the most essential element of a successful marketing strategy. To build a list, first, you need to locate your audience; typically, this can be through social media. Then create a place where your potential list members will gather. This simply refers to a landing page that contains your email opt-in form where subscribers enter their email address.
Next, you need an email marketing service. There are plenty of platforms to choose from, including Mailchimp, Aweber, Constant Contact, GetResponse, Infusionsoft, and more. Finally, you need an irresistible offer. Find out what your target audience wants. The best offers are often your best resources, totally free.
How to track
Tracking the right metrics helps you to understand which strategy works best for your business and those that aren't working or that need to be re-examined. To track your email marketing efforts, you'll need to measure four critical email metrics.
Open Rate
The open rate is the percentage of recipients who opened your email. Measuring this over time, you can understand how engaged your subscriber base is with your campaigns.

Click-Through Rate
The click-through rate is the percentage of subscribers who clicked on a link within your email. Measuring this helps you know how engaged subscribers are with your calls to take further action.

Unsubscribe Rate
The unsubscribe rate is the percentage of recipients who have unsubscribed from your emails. Measuring this helps you see how relevant your email marketing is over time, and it's level of audience engagement

Conversion Rate
This is the percentage of recipients who clicked through your email and went on to achieve a specific goal (for example, filled out a form). This is an important goal that measures your effectiveness in convincing subscribers to take the ultimate action you wanted.
How to choose the best CRM for email marketing
Choosing the best CRM for your email marketing campaigns can be a tough decision, given the plethora of options available, the differences in features between providers, and the extensive range of price points. To help narrow down your search, you'll need to take the following steps:
Analyze your business needs
Identify any common problems/issues you've experienced in previous years
Try to anticipate any future problems your business may likely face
Consider different CRM providers and examine them based on how they would help your business to solve your problems