Back to Blog
DirectLync Insights
Get to Know: CRM in DirectLync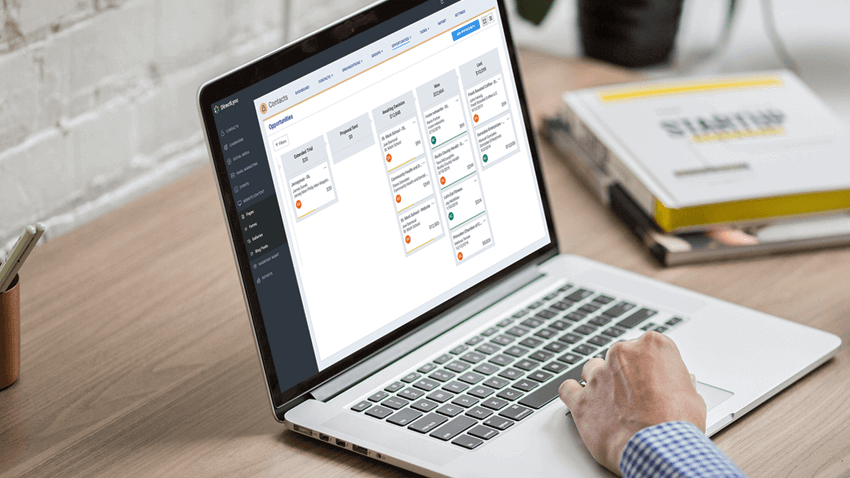 CRM stands for Customer Relationship Management. A CRM software system is used to increase sales by improving business relationships. CRM software enhances customer relationships by managing customer interactions, tracking contacts from lead to revenue, streamlining processes, and managing sales opportunities.
In DirectLync's CRM system, we have built features that help you track sales, stay in sync with customers and employees, and analyze results. In DirectLync, you will see features like contact scoring, opportunities, a sales pipeline, tasks, and so much more.
Streamline your entire marketing and sales cycle in one place
The CRM dashboards give the ability to view all of your most essential insights in one place. Within DirectLync, you will see two different dashboards – your sales dashboard and your marketing dashboard.
Both dashboards bring together all of the areas in the CRM to give you at a glance insight into your sales and marketing performance. In one view, you can see your total revenue, how much potential revenue is in your sales pipeline, how many contacts are in your database, those contacts source, and any upcoming tasks for you and your team.
Forecast sales and revenue by tracking all opportunities from the first contact to won deal
Track all potential sales deals or revenue-generating events with opportunities. By adding Opportunities to stages, you have a clear view of how your business is performing and any upcoming revenue. Opportunities can be assigned to a specific salesperson and assigned a probability percentage to closing. With all of this information at your fingertips, you have a better view of your business and the ability to identify sales trends for the future.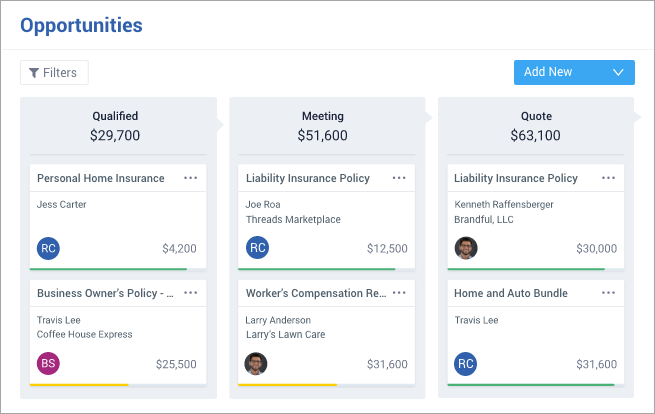 Gain a complete view of your entire sales funnel by building a pipeline
A sales pipeline is a comprehensive view of all your opportunities within stages. In DirectLync, you can view how an opportunity moves as it progresses from the first contact to won or lost. Once each pipeline stage is completed, the opportunity is advanced to the next stage.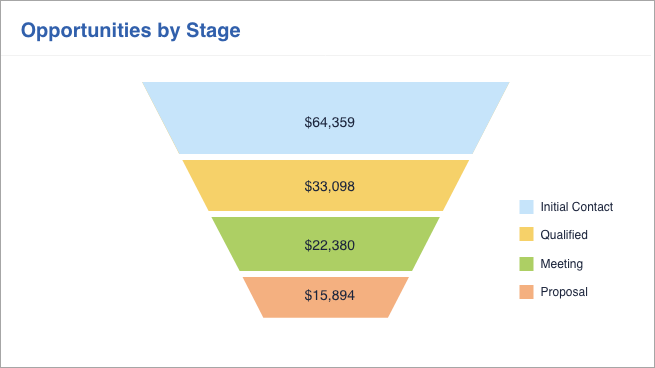 Meet your business needs by customizing DirectLync with custom fields
Every business is different, and the information each company needs to collect is different. That's why we built custom fields in DirectLync.
Custom fields allow you to manage fields in your contact, organization, and opportunity records. They are used when you need to collect and store a unique value or information that isn't already collected in a default field.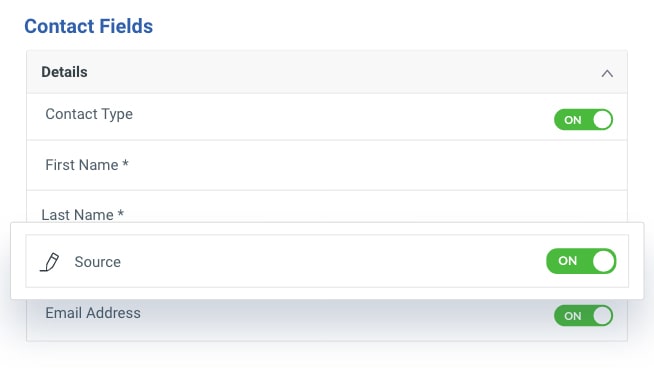 You can add sections that are important to your business, remove the areas that aren't, and require specific fields. That's right; you can create any field you wish to collect relevant information about each contact, organization, or opportunity in your database. You can even turn off some of the default fields, ensuring only the most pertinent data shows in contact records.
Stay up to date with your contacts by setting reminders for contacts, opportunities, and organizations with tasks
Empower your sales team to work smarter and faster with tasks and reminders. In DirectLync, you can create to-do lists and reminders for individual contacts, opportunities, and organizations. Tasks can be reminders to follow up, set a meeting, complete a proposal, and more.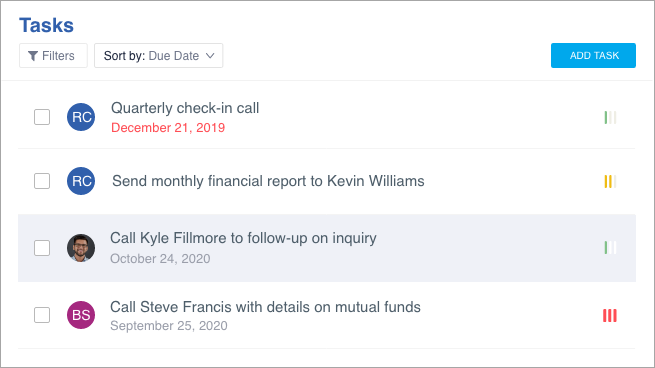 Add contact activity to personalize your sales conversations and close more deals
By personalizing conversations with potential and current customers, you can build a better relationship. But, remember those specific details for every person is impossible! By adding activities like call notes, meeting conversations, files, and emails, you have important information on each person at your fingertips. You'll never miss a beat and increase your chances of closing the deal!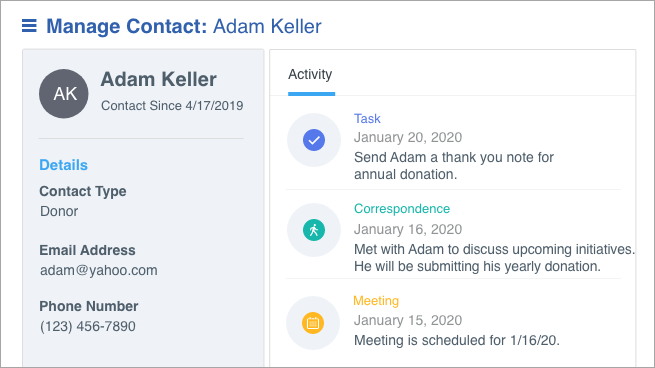 Prioritize your sales strategy by assigning scores based on contact activities
There is a lot of people to call but only so much time in the day. With contact score, you can prioritize your efforts to follow up with the most engaged leads first. Scoring is a process of awarding points to contacts for specific actions taken. Within your company, you can assign point values based on activities that are important to identifying an engaged lead. Points can be awarded for a variety of actions, such as company attributes, a form submission, a campaign open, and much more.
As you can see, there are a lot of impactful features waiting for you in our CRM! While it may look overwhelming, getting up and running is easy. Watch this short video to see the 4 steps to setting up your CRM.