Back to Blog
DirectLync Insights
Fall Templates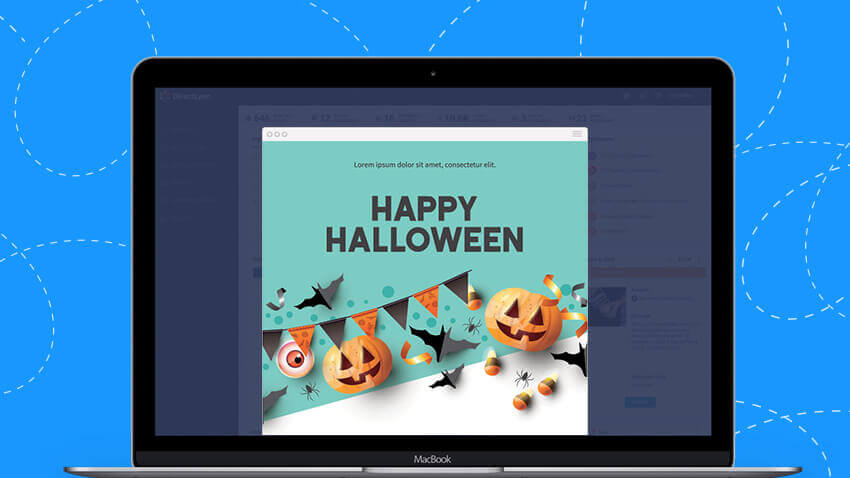 At DirectLync, we love the Fall season because of the pumpkin patches, Haunted mansions, great shopping deals, the fall weather, and so much more. With that in mind, we have created new seasonal email templates for you. We are excited to share them with you and see how you personalize them for your own company!
Haunted Halloween:
It's a treat, not a trick! Enjoy using this Haunted Halloween template when sharing your product discount this month. Share your Halloween spirit with your customers with a discounted treat included.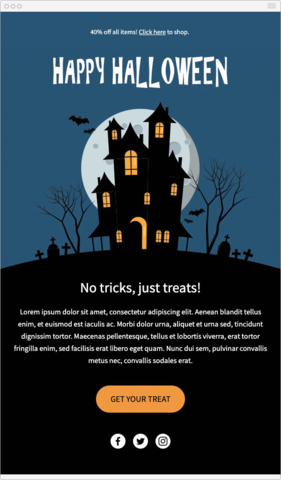 New Feature Release:
Keep your customers in the loop with your new product features. No one likes being left out, so use this template to spread the news and create some hype.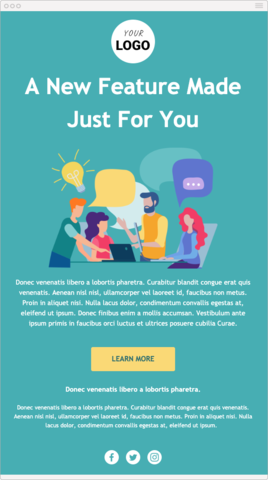 Cyber Monday:
It's that time again! This once a year sale for you and your customers is almost here. Make your customer's happy with product discounts they can't ignore! Use this template to provide details about your offers that will entice them to make a purchase.
Weekly Highlights:
No more boring emails about blogs or product news 4x a week. Use our new weekly highlights template to inform your audience of all that is interesting and new about you in one email.

Back to school:
School is in session! Celebrate with a back to school email that gets everyone excited about their first day. Use this template to introduce your teachers and welcome the students back to school.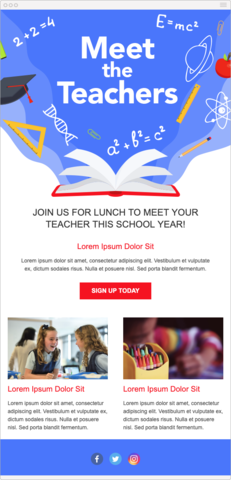 Black Friday:
It's the beginning of holiday shopping! Get your customer's ready for your huge Black Friday sale by highlighting your products and discounts. Use this template to promote all your Black Friday deals.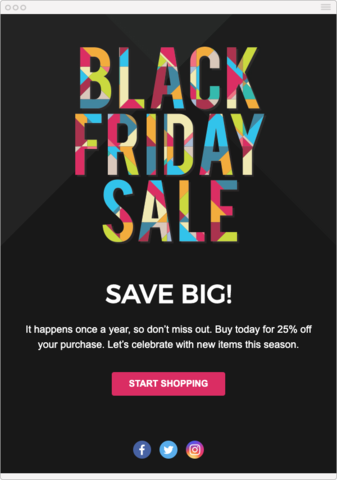 Truly You:
Show your audience the real side of your company with a simple, yet designed email. Welcome your subscribers, share an update, or just check in with this new template.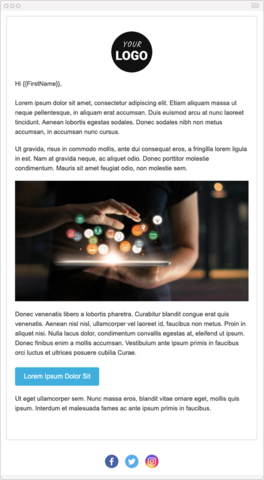 Fall Breeze & Autumn Leaves:
Hello Autumn! Spread your fall spirit with this new template when announcing a sale or promoting a product. Create new content this fall and make your email the pick of the (email)patch.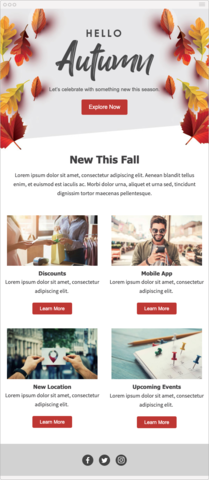 Halloween:
Fall into Autumn and show some Halloween spirit with this new email treat! Use this template to embrace the season and share updates and information with your customers.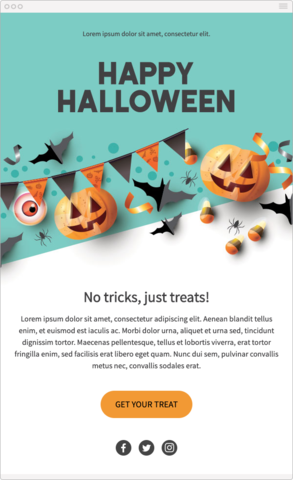 If you found a template you like, try it out now!