Back to Blog
DirectLync Insights
Embarking on a Website Design? Keep These 5 Factors in Mind.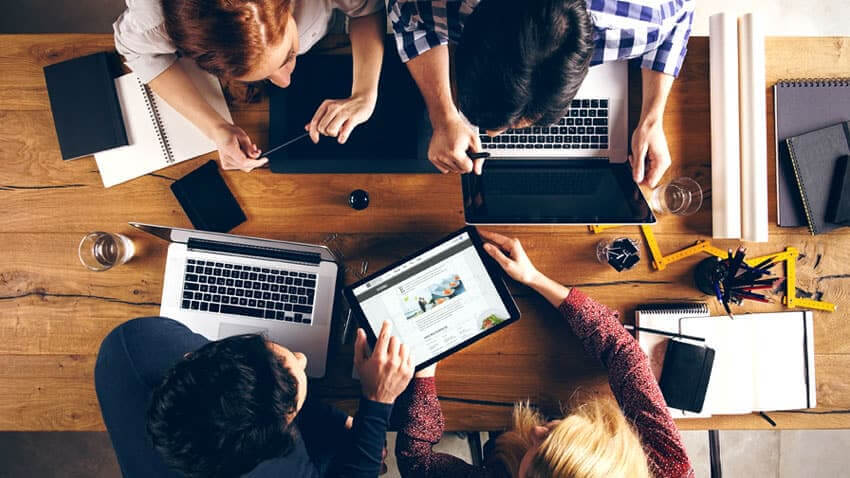 Your website is extremely important. It may be more impactful on business than you think.
48% of people cited a website design as the number 1 factor in deciding the credibility of the business, and once you page loads, users form an opinion in .05 seconds. - Blue Corona, 2018
Trends and technology are changing rapidly. To have an impactful website, you should renew it every three years. However, many small businesses don't have the right people on their team to build a website and build it well.
Many small businesses are overwhelmed with the thought of creating a new website. But it shouldn't be overwhelming; it should be exciting! Here are a few tips and tricks for starting the process and making your website a fun and engaging experience.
The first step is to find a well-rounded team you can trust. Here are a few things to keep in mind when trying to find the right agency for you:
Work with a Team - There are many one-person-shops out there who likely charge very low fees for building websites. While we applaud individuals with experienced backgrounds in Design, Marketing, Engineering, Quality Assurance, and Project Management, we don't see too many of them out there in the market. Also, you get what you pay for in a website. You shouldn't cut corners in a way that could harm your brand. Your website is often your first impression; it is important that you invest in the perception of your brand.
The Team Should Be Well-Rounded - An effective website is made up of a variety of moving parts. Make sure the team you choose includes individuals with expertise in the following:
Designer – the visual expert. A designer will provide a memorable look and feel that enhances your brand
Marketing/Content – the word wizard. The right content resonates with your audience (and search engines!)
Engineer – the code master. A sound engineer uses quality website programming for speed and responsive display and builds your site according to SEO best practices
Project/Account Manager – the team superhero. Your PM is the point of contact for the entirety of the project and ongoing support
Custom Design is Key - Many shops use templated (pre-built) themes to create websites. We don't recommend using a template to build your website for a variety of reasons. But, if a templated website is your only option, be sure that your designer can apply custom updates as needed. Your website should be updated often and according to the needs of your customers, sales and marketing department, etc. Templated websites make it difficult to add those little touches that differentiate you from your competitors.
Marketing/Content - Marketing is one of the most overlooked areas of a website. Clients often think that writing your content and pasting that into the website is sufficient. While it's great for the client to describe their business and the services they provide, it helps to have a Marketing/Content expert review and tweak for high quality messaging that has an impact on your audience and that considers SEO.
Support - Always get to know the support policy provided by the organization building your website. While creating the site, you can expect a lot of back-and-forth with the team. The key is what happens after the website is launched. Make sure you have access to an account manager that you can contact directly whenever you have a question or concern. Websites should be treated as projects continually in motion, and you're going to need various levels of support throughout the lifetime of the website.
There is plenty to think about when deciding on a team to build a website that accurately represents your brand and helps solidify your online presence, but the major hurdle to get over is trust. Countless companies have been burned by individuals or agencies that did not live up to their promises. Make sure you get to know the team you're going to be working with, research their portfolio, and even get feedback from some of their existing customers. This simple research can go a long way. Your website is a significant investment; make sure you are happy with the team you choose.
DirectLync was built by an agency with experts in web design, development, and marketing. Since 2014, we have been helping our small business clients build effective, eye-capturing websites. Check out some samples of our sites.