Back to Blog
DirectLync Insights
How Your Company Should Be Using Email Marketing During the COVID-19 Pandemic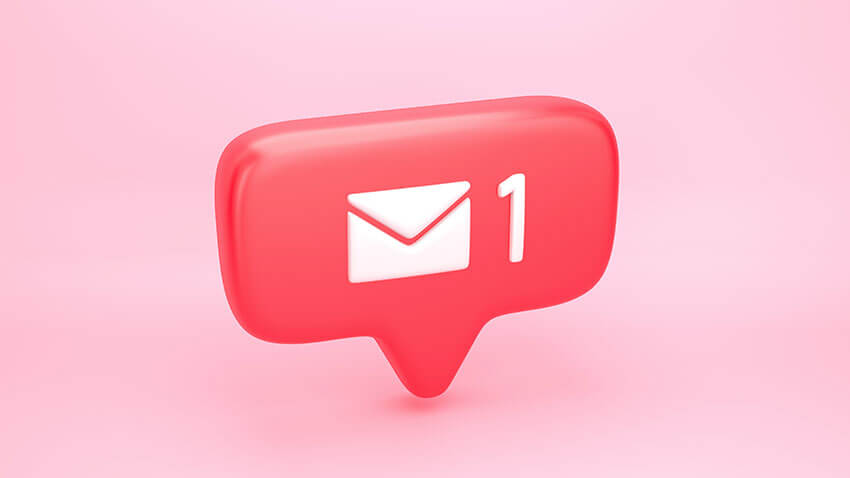 The COVID-19 pandemic is a rare global phenomenon that has created a unifying experience, unlike anything the world has ever seen. Entire workforces are now working from home due to social distancing and government-mandated stay-at-home orders.
As consumers spend more time online, businesses are also shifting focus to serve their customers through digital channels. Building some goodwill with your customers at a time like this is very important, and email marketing offers the best avenue to do just that.
With the right content, targeted at the right audience at the appropriate time, email marketing may well serve as the ideal marketing channel for businesses to cope in these trying times. This article analyzes how your company should be using email marketing during the COVID-19 pandemic.
Businesses continue to adapt to the global pandemic
As businesses navigate the new normal while grappling with the challenges confronting the world today, most companies are already seeking ways to chart a new, adaptive course. Surviving the pandemic requires pivoting a digital marketplace; therefore, developing an actionable strategy is critical.
Owning a functional website and an e-commerce presence is only scratching the surface. Through harnessing the power of digital marketing for small businesses and leveraging the various available digital channels, many businesses have adapted to stay operating amid the global pandemic.
One typical example is Amy Smith, a yoga instructor at Laughing Buddha Hot Yoga in West Deptford, NJ, who now hosts live, online yoga classes seven days a week during the lockdown. Several stores such as Target, Dollar General, Walmart, and Whole Foods have announced special hours for older shoppers, the group most vulnerable to severe complications from COVID-19.
Some businesses have also placed a maximum occupancy limit for customers entering their stores, while others are installing signages that promote social distancing. Although most of these adaptive measures are only for the short term, there's a high tendency of some of these changes to become more permanent in the future.
Businesses are keeping connected with consumers during the lockdown
Below are a few ways businesses are leveraging digital marketing for small business to keep connected with their customers during the lockdown.
Social media posting
Posting regularly on social media is an excellent way for businesses to keep their offerings in front of their customers. Platforms like Facebook and Instagram can come in handy.
Email newsletters
Many businesses are also sending email newsletters to provide their customers with light, positive content that will help take their mind off the panic and draw them even closer to their brand.
Online courses and classes
Some businesses are keeping connected to their customers by offering courses related to their skills and services for free.
Search engine traffic: Google My Business
Google My Business allows prospective customers to know whether your business is open and your working hours. It has a section that can be updated with text, images, videos, articles, and more to increase the chances of searchers contacting your business.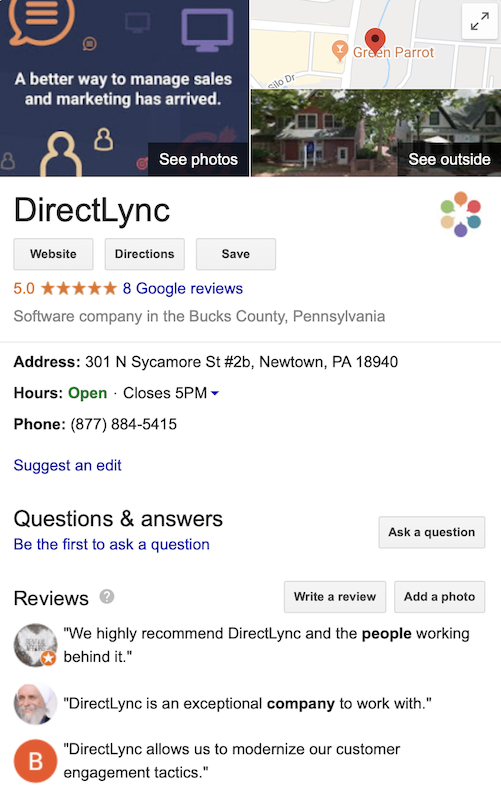 Brands are becoming more empathetic with their customers right now
Brands who can connect empathetically with their customers and help alleviate their anxiety during this period will undoubtedly derive the most benefits in the long run.
While consumers are being quarantined at home, brands can entertain them by increasing their posting frequency to ensure that they're showing up in their newsfeeds. What information you choose to share and how you convey certain messages, however, is highly important.
Show your customers you care by sharing feel-good content that promotes positive vibes. Update your website to address the current situation by putting up a header bar that reflects store closings, contact information, services available, and any other relevant information that can be helpful to customers at this time.
How to navigate to email marketing in the face of a global pandemic
The coronavirus pandemic has ushered in a new phase of heightened anxiety and desperation. Many companies are changing their marketing strategies in response, adapting to meet the new questions, concerns, and needs of their audiences.
Consider the emotional wellbeing of your customers by finding ways to reduce their biggest concerns and offering help now. Brands can do this by taking advantage of email marketing for small business. The following tips can help you navigate email marketing effectively in the current crisis.
Segment your lists.
Make sure to segment your lists and consider which audiences need each message.
Strike the right tone.
It is a somber time, and your recipients want and deserve honest, direct communication. Ensure that the emails you send out are authentic, conversational, and appealing to your audiences.
Purpose matters.
Determine beforehand what your email seeks to achieve. If it doesn't contain any new information that addresses the current situation, it would be wise to postpone sending it.
Communicate change in detail.
Always be prepared to answer any questions your subscribers may have. If you're unsure of your answer, at least show them that you're thinking about it.
Meet regularly.
Always communicate the latest news to your subscribers. Try to discuss and adapt your email marketing plans in response to any developments with your team members as often as possible.
What to consider before you send your next email
This isn't the time for brand messaging. If your business is the type that typically sends a newsletter or promotional content every day, you will need to pause and consider a few things before you deploy your next email.
Firstly, you need to be sure that you're targeting the right audience. If you notice that the target segment is over 50% higher than your usual mailing figures, it would be prudent to send the emails by apportioning them over a few days.
Another thing, don't be in a hurry to return to your regular email campaign services or posting routines when things subside. You will need to go through a period of re-warming your infrastructure first. Build your momentum gradually and resist the urge to sell.
Finally, relevance is key! Your next email, whatever content it bears, needs to be explicitly relevant to your target audience at this time. This cannot be overemphasized!
Tips and strategy to optimize your email marketing move during the pandemic
If you're using email marketing tools to connect with your customers during the pandemic, optimization should be your focus. Find out how your organization can assist customers or prospects grappling with the aftermath of the pandemic.
Look for ways to optimize transactional messages as well. Verify how you can drive email sign-ups and test offers, content, and more to engage your subscribers. Look for ways to take your value proposition and make it beneficial to the customer now. Keep sending smart communications and continue following best practices.
It starts with the right email marketing platform
To learn more about how your company can use email marketing effectively during the pandemic and other ways it can help maximize engagements and drive conversions, click here.