Back to Blog
DirectLync Insights
Buzzword Breakdown: User Generated Content (UGC)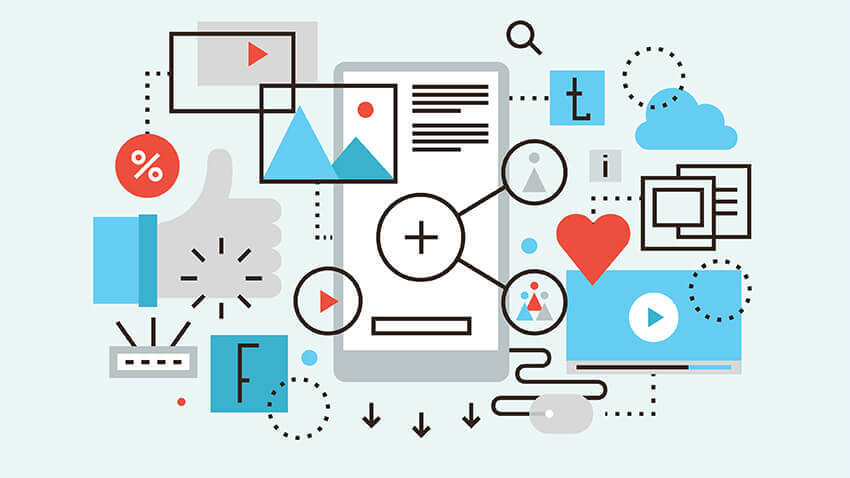 In 2018, there were over 3.196 billion users on social media. That's almost half of the world's population (and a heck of a lot of purchasing power!). As a social media manager, I instantly see countless creative opportunities to engage with current and potential customers as well as thousands of dollars in FREE marketing content. If you are a marketer, a business owner, a manager, or if you just got stuck handling your job's Instagram account, then you fully understand the looming feeling of "What do I post now??"
Content is not always easy to come by, but the good news is that you have over 3 billion little helpers on social media to produce content for you! User Generated Content (UGC) is not only helpful when you're in a content time-crunch, but a necessary part of your marketing plan heading into 2019. Keep reading to learn why UGC is a must-use strategy in to 2019 and how we executed a recent UGC campaign for one of our clients.
What is User Generated Content?
First off, what is content? Your content is anything a customer or lead can see as it pertains to your brand: words; videos; pictures on your website; billboards; social media; memes; blog posts—even public customer feedback like Instagram comments or Yelp reviews. These are all forms of content.
User generated content is all of the above that's (you guessed it!) generated by customers that use your service or product. The goal with UGC is that your customers give you content that you can then use for your own marketing needs—website content, social media, emails, etc.
I have tons of content. Do I really need user generated content too?
No...but why wouldn't you want to incorporate user generated content into your marketing plan? UGC is simply another form of word-of-mouth marketing which remains one of the strongest sources of referrals for businesses. Nielsen surveyed consumers across 58 countries and found that 84% of respondents said that word-of-mouth referrals from family and friends were the most influential factor in their decision to buy. We-as consumers-are accustomed to sales campaigns from brand. Simply put, we hate when we know we're being sold to. Consumers are becoming savvier and marketers need to adapt their approach.
UGC is also an easy way to authentically engage and interact with your customers by starting a two-way conversation. We are all used to receiving emails from brands about a sale, new product or service, or an abandoned shopping cart. UGC allows you to switch up the narrative by allowing customers to speak to you, share their stories, and participate in the marketing of the products and services they already use and love.
How do I get customers to generate usable content?
Generating copious amounts of content is not always easy and getting people that you do not know to generate it for you is even harder. Here are a few ways to motivate consumers to generate content:
Run Contests/ Campaigns
Run a social media contest accompanied with a promotion! Marketing is all about providing value to consumers. Would you snap a pic for a discount or gift card? I sure would! Recently, we ran a campaign centered around the most recent Midterm Elections for a women's retailer/ ecommerce site. The rule was simple:
Submit a picture via direct message or email with your "I Voted" sticker and receive a 15% OFF discount code that could be redeemed in-store or online.
We used two channels: email & social media. Within the first few minutes of launching the campaign, the floodgates opened with submissions from women all over the US. Followers submitted their "I Voted" pics to us and also posted to their own social media accounts letting their followers know of the promotion. Not only did the boutique have endless social media content to use for the day, they supported a necessary cause while also generating future revenue when the discount is redeemed.
Involve Influencers
Send a gift to a popular blogger or loyal customer with a strong social media presence. Everyone can appreciate a simple act of kindness, and other followers will feel much more likely to share their purchase or experience with your service if you show that other customers are doing it too!
Encourage Organic UGC
Always encourage followers to engage with your brand on social media! Whether that's tagging, hash-tagging, or geotagging your brand-encouraging customers to engage with your brand in this way is an easy way to ensure a constant flow of organic UGC.
Things to keep in mind
Be Authentic - Consumers crave authenticity from brands- especially as they grow increasingly skeptical of sales ads. Authentic brands create salience with their customers which increases social media engagement and, ultimately, brand loyalty. Authenticity is simple: channel your brand's personality, and just be yourself.
Keep it Simple - Followers are less likely to engage with your campaign if it is difficult to understand. Keep your campaign conditions simple and concise so that more people are willing to participate.
Prepare for Engagement - Be prepared to engage with your customers. User-generated campaigns only work if you are continuing the two-way conversation with your followers. Have a member of your team (or more) ready to engage across all channels with likes, comments, and shares.