Back to Blog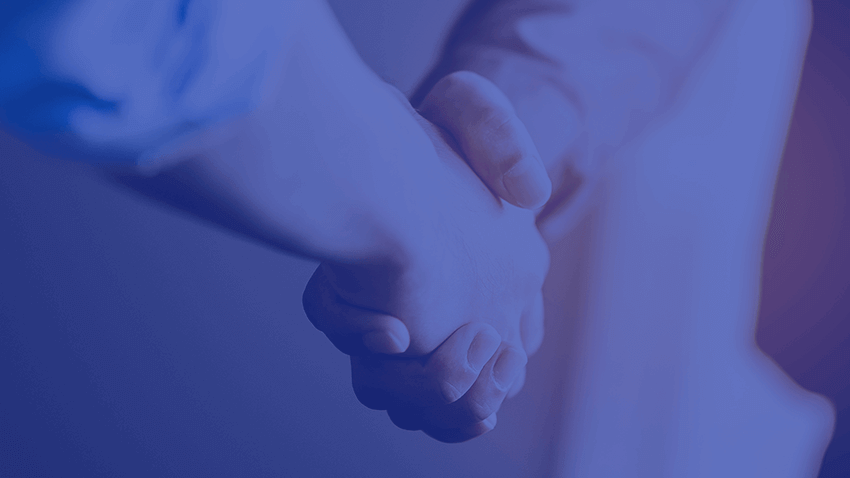 Do you know how to build strong relationships with customers at your business?
You know that feeling when you walk into your favorite restaurant, and they know your name? I do, and I always appreciate it! It also reminds me that I probably go to that one place too often 🤦‍♀️. Receiving that personalized welcome is a perfect example of businesses building that special rapport with customers – knowing their name, what they order, and even asking personalized questions like "How was the fishing trip you went on last week?"
It's also important to keep that personalization when you interact with a customer digitally. We are almost in 2020, and we all know that digital platforms are taking over. Reaching out to a customer digitally doesn't have to be just for a sale; it could even be a question, survey, poll, follow-up, etc.
There are so many reasons to reach out to a customer, and digitally is the fastest way to do it. To make sure that digital experience is going to help build a strong customer relationship, you need to:
Personalize based on the person
Mention the relationship and past connections
Be friendly and professional
Building strong customer relationships can set you up for repeat business. A customer's first interaction and how they are communicated with while in the buyer's journey is what is going to drive them to either return or never return. Building better customer relationships is like playing the ultimate game of Jenga. It's tricky, and you have to be careful, but you will win with the right strategy.
Why is it important to build a relationship with customers?
Building business customer relationships is like building a friendship – it doesn't happen overnight, but it grows over the little connections. They require time and effort, and without nurturing your relationships, they can fall apart in a blink of an eye. In a company, your customers want to know they are seen, heard, and recognized.
Americans tell an average of 15 people about a poor service experience, versus the 11 people they'll tell about a pleasant experience.
A perfect example of that statistic is all of the people I told about the bad experience I had at a nail salon. After that bad experience, I informed other people about the situation that happened, and they ended up not going there either. See how that experience travels down the grapevine?
Building a customer relationship is making a customer feel unique. Don't create the feeling that they have been forgotten about after a purchase. Many businesses forget about a customer once they buy, but that part is so important to move forward in a relationship with this customer. We don't want you to be that business, so we're giving you 5 strategies to keep your customer relationships going strong after the sale.
Customer relationship building is a part of customer service
The relationship between customer relationship building and customer service is symbiotic. Effective customer service is a critical component of customer relationship building. When customers receive excellent service, their satisfaction increases, leading to a stronger connection with the business. Positive customer experiences through outstanding service interactions can foster trust, loyalty, and advocacy.
Customer service and customer support professionals act as a touchpoint for businesses to directly engage with customers, understand their needs, and address their concerns. By delivering personalized and attentive service, businesses can create positive experiences that contribute to relationship building. Each customer service interaction presents an opportunity to deepen the relationship, resolve issues, and exceed customer expectations.
Furthermore, your customer service or support team plays a crucial role in collecting feedback and gathering insights from customers. These insights can be used to improve products, processes, and overall customer experience. By actively listening and responding to customer feedback, businesses can demonstrate their commitment to customer satisfaction, which strengthens the relationship and translates to customer success.
5 strategies for building customer relationships
1. Personalization
Creating a personalized experience for your customers shows them that you acknowledge them as an individual and not a sale. There are many types of ways to personalize content to build a connection with your customers. Depending on the industry you are in, you can simply ask about their family or create an email that connects with something small you know about the customer.
To create a unique customer experience, when connecting with a customer through chat, email, or social accounts - don't go straight into business talk, get to know them first. For example, you can ask who their favorite musician is, then save all the information you find out. Then in an email or phone call, you can drop the musician's name or news you heard about them. Little things like these will be remembered and appreciated.
Another way to personalize content for your customers is by using CRM (customer relationship management) software. With the use of CRM, you can personalize communication based on where your customer is in their buyer's journey. For instance, if they are interested in your product or service, but haven't made a purchase yet, you can send them informational content, reviews, or offer assistance. Communicating with your customers based on where they are in the customer journey is always an excellent way to build a relationship. You can learn so much about a customer based on where they are in their journey.
2. Ask for Feedback
Good or bad, feedback is helpful for your business. Feedback provides your customers with comfort, knowing that their voices were heard and gave your company a chance to improve the product or service.
In turn, improve your business by using bad reviews to your advantage. Bad reviews allow you to create trust and build relationships with those who have raised a complaint. By creating that trust, you can build a stronger relationship with the customer knowing if something is wrong or problematic, they can trust the company to get right on it. Your customer may complain now, but with a good relationship built, they will be back to shop again.
There are plenty of ways to get feedback from customers, but my favorite strategies to use to gain feedback fast are surveys and personal calls. A company that reaches out for feedback makes customers appreciate the survey and respond with factual information.
3. Show Appreciation
Customers like being appreciated; I mean, who doesn't. When it comes to customers, you need to show your appreciation for their loyalty to your company.
91% of respondents said they are also more likely to do business with companies that appreciate their customers. (Source: AYTM)
To show your appreciation in a unique way rather than just a "Thank you," email, you can start a loyalty program, referral program, or send a thank you card with a discount code. No matter what it is, you want to show your appreciation for your customers.
To go above and beyond, you can send branded items. It's small, but yet effective way to say thank you to customers while keeping your business top-of-mind.
4. Follow Up
Keeping in touch with your customers and connecting with them about their most recent experience with the company is very important. One way to stay on top of customer follow-ups is with CRM. CRM can make this strategy a piece of cake. It enhances the customer relationship through managing customer interactions, tracking leads, streamlining processes, and identifying sales opportunities. Set yourself tasks to follow up with customers about your last meeting, an upcoming event, or their previous purchase. Within tasks, you have all the information needed to provide a great follow up connection. And tasks won't let you forget the follow up because it will send you a reminder.
Don't just act as you care about your customers, actually care. Your customers are the base of your business. Without them, you won't have a successful business.
5. Share Knowledge
You and all your coworkers are an expert in their area of work, so share that expertise to your customers! A part of building a customer relationship is communicating and providing help. You want to predict their struggles and pain points and provide them with any content that would prevent those. Share your knowledge on a blog, a YouTube channel, or an IGTV channel.
Another approach to sharing knowledge is keeping customers updated about your company. Your customers want to hear when you publish a new blog or win an award. It allows customers to feel safer with their decision of choosing you and can even be a reminder to buy again. Build that trust between you and your customers.
Finally, with all your knowledge in a shareable form, create a newsletter or send an email update, and don't forget to include all the content. Customers love receiving newsletters due to the educational aspect of the content inside.
Let's play Jenga!
Playing Jenga has the same process as building a relationship with customers. At times, it can be tricky, and you have to be super careful, but if you have the right strategy, you can increase your chance of winning. It all depends on the customer, or in Jenga's case, the placement of the block. The whole process is constantly rocking, so at any moment, the relationship can come tumbling down. The secret is to take care and pay special attention to your customers, their experiences, their surroundings, etc.
Start building customer relationships and learn about your customers, what strives them to purchase from your company, what keeps them around, and anything else you need to know. The more information you have, and the better the relationship you build, the higher the chance your tower won't topple over when there is a mistake.