Back to Blog
DirectLync Insights
Why do we celebrate Black Business Month? (+ a few businesses you need to know!)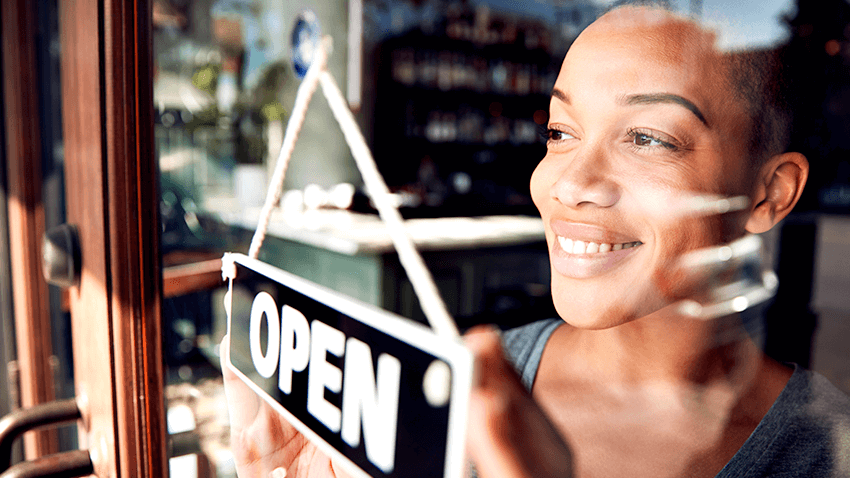 This August marks the 17th anniversary of National Black Business Month— a month dedicated to supporting, celebrating, and elevating black owned businesses while also highlighting various systematic issues that have contributed to the difficulties that black business owners can face in the United States.
Today, we're highlighting some small black businesses and entrepreneurs while also taking a brief look at the history of black business in the US; however, we would be remiss to note that it's important to keep conversations like this going year-round— not just during Black Business Month or Black History Month!

A brief snapshot in history
As long as US history can recall, Black business owners and entrepreneurs have been put at an unfair disadvantage by systematic racism and other efforts to disenfranchise black citizens and communities. Let's take a look at the Tulsa Race Massacre of 1921:
At the time, African Americans accounted for 10% of Tulsa's total population— the majority of which were segregated to Greenwood which also contained a thriving business district that is often referred to as the Black Wall Street. In 1921, after the false sexual assault accusation of a young black man, mobs of white Oklahoma residents— armed by Tulsa city officials— viciously attacked black families, burned homes & buildings, and looted businesses eventually reducing much of Greenwood and Black Wall Street to a burning mess (Source).
Why are incidents like this still relevant today?
The most recent US census reveals that black-owned businesses account for just 9.4% of all US businesses; however, black-owned businesses also make up the highest percentage (40%) of closures as a result of COVID-19. Furthermore, black small business owners faced the hardest time securing PPP loans with a success rate of only 29% compared to a 60% success rate of white applicants.
Weak banking relationships, negative profits resulting in low credit scores, and decades of systemic inequities and roadblocks all contribute to low PPP loan success rates and high business closure rates among black-owned businesses.
Incidents like what happened in Tulsa are still relevant today because they speak to the setbacks and wealth gap that black business owners and entrepreneurs have consistently faced for centuries.
How can we change things?
It's about EQUITY (not to be confused with equality) which recognizes that all groups of people in this country have different circumstances and looks to provide the appropriate resources necessary to succeed in this country. It's necessary for our government and big corporations to invest in efforts that support equity among all citizens. As individuals in our everyday lives, we can do our part by taking that extra step to support and elevate black-owned businesses and brands.
Over the last year, we've seen big brands make concerted efforts to aid in equity for black-owned businesses. Both Amazon as well as Philly native, Donavan West, have launched their own Black Business Accelerators aimed at building sustainable equity and growth for black entrepreneurs. The accelerators include financial help, business mentorship, and marketing support among other important benefits and services.
Other big brands looking to increase support for black-owned businesses include Target who has invested $2 Billion into getting more black-owned brands on shelves as well as Instagram who has recently implemented a "Black Owned" button in an effort to elevate black-owned businesses and allow users to more easily support them.
A few black-owned businesses and entrepreneurs who are absolutely killing business & marketing right now (and also to support, duh)

Miiriya
Miiriya is an e-commerce app that lets you shop black-owned businesses from the convenience of one app. Think Etsy or Amazon but for black businesses! In addition to building a platform that supports and elevates black businesses, Miiriya takes things one step further by not charging vendors any transaction or listing fees.
Founder, Lamine Loco, recently told Forbes that his goal for Miiriya was "to create convenience for shoppers who want to support Black businesses seamlessly, while also creating a surge recirculating the Black dollar."
Even if you're not quite ready to shop yet, make sure you follow Miiriya On Instagram and Twitter because whoever is behind those social media accounts produces some hilarious content!

April Burks
April is a Philadelphia-based, multi-talented creative who owns two businesses: Pink Social Strategies, her Event Management Firm and The Pink Lapel, her indie accessories brand!
When she's not planning events or designing accessories (including but not limited to headbands, bowties, masks, and earrings), you can find her fighting inter-generational poverty as a founding member of the Young Friends of Episcopal Community Services.

Lindsey Created
Lindsey is a Brand & Digital Experience Designer for startups based out of Charlotte, North Carolina. In addition to being an accomplished brand builder, UX/UI developer, & content creator, Lindsey has also started a popular candle line geared towards freelancers! They're the perfect gift for the marketer in your life!

Marsh & Mane
There are an estimated 9000 black beauty supply stores in the US; however, only 33% are actually black-owned! In 2018, Jenea Robinson opened her South Philly sanctuary, Marsh + Mane, because she wanted to provide a better beauty supply experience for black women in a beautiful space.

Revcarto
Co-founded by Chris Davis and Jason Bramble, Revcarto is an inbound marketing firm based out of Philadelphia. The Revcarto team designs exclusive services that help B2B companies drive the right content to boost sales and improve awareness of client companies.