Back to Blog
DirectLync Insights
7 Frequently Asked Questions about Digital Marketing - Answered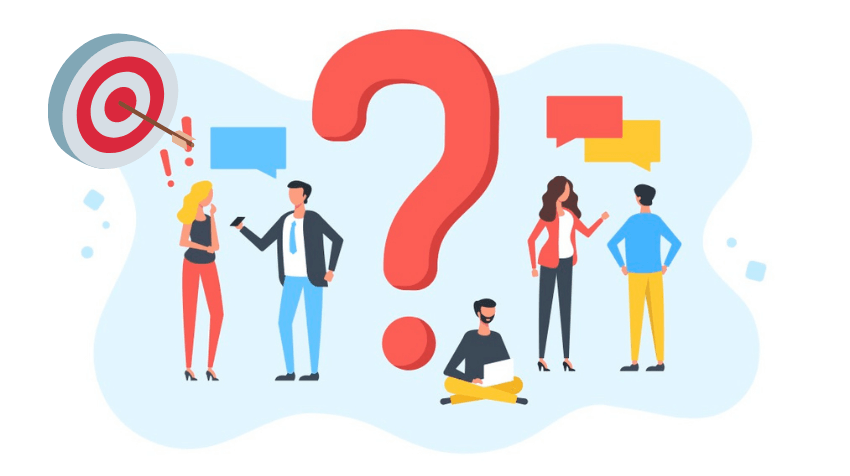 The adoption of digital and information technologies has been incredibly fast. What started out as an email here and there - or maybe a Skype call to a faraway relative – has turned into a society where TikTok videos reign supreme, the answers to any query are at our fingertips, and where we can have food, groceries, and even furniture delivered without ever leaving the couch.
Though it's been fantastic for enabling more businesses to reach their perfect audiences, stepping into the world of digital marketing can feel overwhelming if it's new to you. There's a vast amount of information to process, and the different facets of digital marketing are broad-reaching and varied.
And as digital marketing continues to grow and develop at a rapid pace, it can be difficult to stay up to date with trends, strategies, channels, and jargon. To help you make sense of everything, we've put together seven of the most frequently asked questions about digital marketing. Armed with these, you'll have a good idea of the must-knows and where you should start your digital marketing journey.
1. What is digital marketing?
Often, there's confusion about what exactly counts as digital marketing, and we get why! It's a vast field but simply put, digital marketing can include any marketing which happens in the online realm and/or which involves a phone, laptop, tablet, or another device, which can connect to the internet.
A social media post, a paid ad on Google, SEO efforts, a blog post, an email, or an app are all small examples of the overall world of digital marketing.
2. Why do you need digital marketing?
Digital and online channels have been part of our lives for decades now, but usage of mobile phones, the internet, and other technologies has increased rapidly since the COVID-19 pandemic. The reality is that the digital environment isn't going away anytime soon.
The way people consume information and content has changed with the times, and businesses need a strong online presence in order to find, attract, and keep customers. After all, those customers practically live online these days!
Plus, digital marketing has the added benefit of being measurable and agile; you can quickly adjust campaigns based on rich data, which is a marketer's dream.
3. What are SEO and SEM?
SEO stands for search engine optimization. It is the process of using different tactics and actions to make a website or webpages appear higher up in search results when people use search engines like Google. SEO uses organic search, and clicks or views aren't paid for.
SEM stands for search engine marketing. Although it is also designed to help web pages appear when users enter search queries, it focuses mainly on paid results. That is, results appear but are paid for when users interact with these results.
Both SEO and SEM are useful in digital marketing and should be used in tandem for the best results.
4. Can you do it yourself, or do you need an agency?
That depends on who you are, really! Often, business owners, marketers, or entrepreneurs can do certain parts of digital marketing, but not all of it. An agency can be helpful in terms of devising a coherent strategy, allowing you to make use of experts to get better results, and figuring out where to best spend your money. But you don't have to outsource all (or any) of it, especially if you're willing to learn and already have a knack for, say, writing social media captions or interpreting analytics data.
5. How much does digital marketing cost?
Much like any other marketing, costs can vary dramatically from business to business. However, unlike traditional marketing, there are some ways to leverage digital marketing for free. SEO, for instance, is largely free and requires only your time and effort. Starting and posting to a social media page is free or very low-cost too.
That said, you will likely need to spend money on paid advertising such as PPC and display. You may also need to spend on things such as a great CRM or email automation software, or on content production for relevant channels. Depending on your skills, you'll likely also need to pay someone to implement and manage various strategies which will help you to succeed in the online space.
6. How do I get my website to the top of Google?
The coveted top spot on Google is the holy grail of digital marketing. But there's no quick fix to getting it. A variety of digital marketing strategies come together to get a business or web page to "rank" (show in the top search results) on search engines.
These strategies all play an important role and include identifying keywords or phrases, optimizing website pages for these keywords, improving the website experience, driving traffic to your website via other channels, developing content that people share and find valuable, and using paid advertising to leapfrog other results. Over time, different pages on your website should climb up the Google rankings when people are searching for your products, services, or content related to your business.
7. Do I really need a blog?
Many business owners, marketing professionals, and entrepreneurs are reluctant to have a blog. Maybe writing isn't your thing, maybe it seems too time-consuming, or maybe you just aren't sure if it's worth it. The short answer is that yes, you need a blog!
When it comes to digital marketing, a blog is always a great asset to have in your arsenal. Why? They're very low cost to run and maintain, can position you as a market or thought leader, help you to build a relationship with your audience, help you to rank for certain keywords or phrases, can improve traffic, provide material for your social media channels, and much more.
Digital marketing doesn't have to be scary
We can't all be digital marketing experts. But the good news is that with digital development, we don't have to be. Instead, you can take advantage of other people's expertise to grow your own business. DirectLync offers a host of easy-to-use tools including customer relationship management, email marketing, and social media management all in one place. Try it for free here.