Back to Blog
DirectLync Insights
5 Valentine's Day Digital Marketing Campaigns that Will Give Your Customers Heart Eyes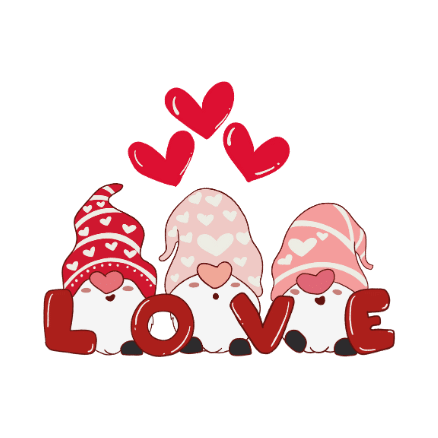 Love always finds a way. At the height of the global pandemic, Valentine's Day spending reached historic highs, exceeding $27 billion. Even after the world returned to a new normal, the lovey-dovey day didn't lose momentum, raking in $23.9 billion in 2022.

Digital marketers can capitalize on the warm and fuzzies. Or, they can use single people's unbridled hate for the holiday to their advantage.

Here are five Valentine's Day digital marketing campaigns that all customers—both single and taken—are guaranteed to love. 😍

1. Sales for Singles

Unless they're buying it for themselves or a friend, traditional V-Day gifts, like flowers and candy, don't appeal to singles. With "single culture" becoming more ubiquitous, brands can tap into this lucrative demographic with singles-centric campaigns.

Give singles a place to run away from all the romance with deep discounts or exciting contests. Businesses across all industries can reap the rewards.

Confectionary brand Cadbury 5 struck the right chords with its cheeky Valentine's Day campaign geared towards singles. The brand gave customers a chance to win a vacation to a private island. The island, aptly renamed "My Cousin's Wedding," allowed singles to avoid the dreaded question, "What are your Valentine's Day plans?" They could finally answer honestly: "I'm traveling to My Cousin's Wedding."

Brilliant.

2. Galentine's Day Giveaways

Thanks to the enormous popularity of the hit show Parks and Recreation, Galentine's Day became every woman's favorite holiday. Held on February 13th, the fictitious holiday celebrates female friendships.

Brands can spread the cheer with fun social media marketing contests. For example, create a Facebook post asking your audience to share their Galentine's Day festivities. Those who participate will get a chance to win free products or special savings.

Ahmad Tea's Twitter contest is an excellent example of Galentine's Day giveaways done right. The company gave gal pals a chance to win trios of teas.

1-800-Flowers took a different approach to its Galentine's Day marketing. Instead of offering a giveaway, the flower delivery company created an ad that depicts two friends chatting about their relationship. The emotional video reminds audiences that platonic love is just as important as romantic relationships.

3. Get Personal

People want their partners to give them unique, personalized gifts. Receiving a heart-shaped card with generic messaging is about as dull as it gets.

Help couples give the perfect gifts with customization options. While a bouquet of red roses with a personalized card is great, creative gift ideas are even better.

Almost every brand can let customers customize their gifts, even condiment companies. In 2021, Hidden Valley offered customers personalized Valentine's Day-themed bottles of Ranch dressing.

While not everyone prefers salad dressing as a Valentine's Day gift, Hidden Valley's out-of-the-box campaign was hilarious.

4. Authenticity Matters

Today's customers crave genuineness. Brand authenticity deepens trust and promotes customer loyalty. Instead of using images of perfect-looking couples in your campaigns, get real with real people.

Jewelry brand Pandora took an authentic approach to Valentine's Day marketing by asking real couples what the holiday meant to them. The diverse couples and intimate interviews made the videos relatable and engaging.

5. Share Love and Learning

Effective Valentine's Day marketing campaigns don't have to be hard sells. Instead of promoting your products, share valuable advice with your audience.

Create a handy checklist and post it to your blog. Or write an article with helpful tips from your business's subject matter experts. You can share this content on social media or use it in an email marketing campaign.

Fall in Love with DirectLync's Digital Marketing Tools

It can be difficult for marketers to manage multiple Valentine's Day campaigns. Luckily, DirectLync's all-in-one marketing tool makes it simple.
Our intuitive platform gives you everything you need to create, deploy, and track your campaigns. Craft engaging emails, schedule social posts, automate business tasks, and monitor campaign success with real-time data.

Contact us today to learn more.