Back to Blog
DirectLync Insights
15 Factors to Consider When Choosing a CRM for Small Business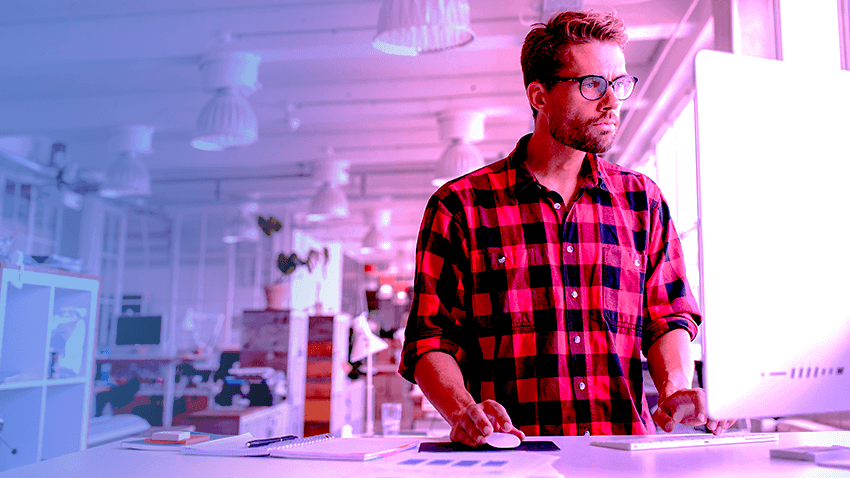 Choosing a CRM for your small business requires identifying your specific business needs and then selecting a CRM software that meets those needs. This article discusses 15 factors to consider when choosing a CRM for your small business.
Why CRM is a MUST for any B2B business or Small Business
A CRM system is a necessity and, in fact, a must-have for any B2B operation today. This is because B2B businesses involve more stakeholders and often more complex products. CRM helps in sharing information and increasing knowledge base. It also helps in identifying and defining specific roles and responsibilities for B2B businesses.
Initial experiences to expect when choosing a CRM vendor
Your choice of CRM vendor should naturally rely on the functionalities that address your business' needs. Though many vendors offer myriads of business solutions and technologies, you should expect certain initial experiences such as deployment options, ability to customize, cost, scalability, and business value.
How CRM software can help you stay competitive
CRM software is an all in one marketing platform with features and capabilities that can give your small business a competitive edge. The following discusses just how:
Equips your sales team with the tools needed to succeed
With the right CRM in place, sales teams will streamline workflow and capture every detail from the sales process.
Provide personal service
CRM keeps you informed on everything about your business, serving as a one-stop-shop for accessing information to build and maintain excellent relationships.
Streamline and automate your processes
CRM will help automate your business processes allowing you to deliver consistent results every time, improving customer satisfaction.
Centralized information
CRM is an all in one marketing platform that unifies your sales, service, billing, and finance departments. It serves as the central location for all essential company information across your organization.
Provide service anytime, anywhere
A good CRM system will always give you instant access to real-time company information and help you stay productive from anywhere.
Types of CRM
There are three main types of CRM systems on the market. They are:
Operational CRM
Analytical CRM
Collaborative CRM
Operational CRM adopts sales and marketing automation to provide a detailed view of each customer's journey. It deals with business processes involving direct interactions with customers through communication via phone, email, fax, etc.
Analytical CRM relies on data gathering and analysis to enable accurate identification of patterns to help companies better serve their customers. These CRMs are commonly used to analyze data such as contact data, customer preferences, customer properties, and other information from customers both online and offline.
Collaborative CRM organizes and shares customer data with your internal and external stakeholders to improve the quality of services provided. It allows for easier collaboration between the marketing, sales, and service departments within the organization and with customers, suppliers, and business partners.
15 things to consider when choosing the right CRM system
Below are 15 factors you need to consider to have a better chance of making the right decision when choosing a CRM system for your small business:
Ease of use
Intuitive and user-friendly systems are vital when choosing CRM software. A system that is challenging to navigate will reduce the CRM's efficiency.
Mobile access
Most CRM software for small business provides mobile access. Make sure that your CRM of choice can provide service through an app on your mobile.
Metrics and reporting
The CRM you choose should provide robust metrics and reporting for measuring your team's efforts. This will enable your company to make informed data-driven decisions.
Scalability
Choose a CRM small business that is scalable and grows along with your company.
Dashboards
Dashboards that are easy to customize will allow change/develop it with any metrics you need to see daily. Choose a CRM with a dashboard that provides easy-to-view charts and graphs with a deep level of insight.
Customer support
Before implementing CRM software into your business, ensure that your CRM provider can offer reliable customer support to help when an issue arises.
Define your needs
The CRM you choose should depend on your needs and objectives. Make sure you define your business' needs and goals first before buying a CRM solution that will best meet your unique needs.
Price of CRM
If you're a startup, small, or growing business, resources are likely limited. You want to make sure that you're choosing a CRM that meets all your needs without breaking the bank.
Contact views
When choosing a CRM small business, contact data must be well-organized and easy to access.
Integrations and an open API
Choose a CRM with an open API that enables easy integration with third-party apps. An open API allows you to work with the apps from within your CRM without having to switch between screens.
Social CRM capabilities
Social media is where lead generation and customer interactions take place. Your CRM choice should have social CRM functionalities that allow you to manage customer relationships across various social media platforms.
Marketing features
A good CRM is an all-in-one marketing platform with features that allows you to do things like: build landing pages and web forms, run multichannel marketing campaigns, email marketing, score and qualify leads, track the results of your efforts, and much more.
The reputation of the Provider
Another important thing you need to consider is the reputation or stability of the CRM provider. A good and reputable CRM provider will ensure that your investment is safe.
Customizability
Every business is unique. You want to ensure that the CRM software you choose is one that fits your individual business needs and handles your sales processes effectively.
Security
The most crucial information stored in your CRM is customer data. It is, therefore, imperative that you choose a CRM solution that puts security at the forefront and adheres to strict security standards.
Important things to consider when choosing new CRM solutions
When choosing a new CRM small business, you also need to consider the following:
Multiple users
Ensure that you choose a CRM software that can allow multiple users to have access and collaborate in real-time.
Automation
Manually managing customer data can be cumbersome, so choose a CRM software that can help you manage as many touchpoints as possible.
Simple visual interface
CRMs get cluttered with muddled information too often, so choose one with significantly fewer features but a simple interface. Your team will love it!
Channel data integration
Choose a CRM software that allows you to effectively optimize each marketing funnel and allocate cost per lead per channel.
Ability to eliminate features
CRM is an enormous and feature-packed industry. Some CRM solutions are like smartphones stuffed with bloatware. Choose one that'll be able to eliminate features.
Data collection
CRM software should naturally store and retrieve data; it should also collect data and analyze patterns.
Revenue tracking
Finally, choose a CRM software that gives you the most visibility when it comes to revenue tracking.