Back to Blog
DirectLync Insights
10 Women in Marketing You Should Be Following on Twitter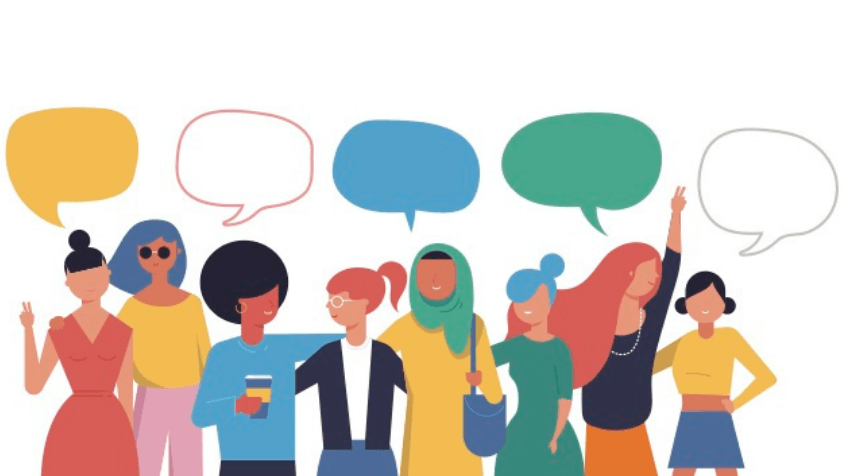 March is Women's History Month, and we at DirectLync are celebrating it by putting the spotlight on the female marketing experts to follow on Twitter right now!
Why Twitter, you ask?
Twitter is a great platform to remain on top of all the current happenings while also finding your own community and learning from the experts.
One such community (that we are a huge fan of) is Marketing Twitter. Now, what is that?
Well, Marketing Twitter is a community of marketers from around the world sharing expertise, asking questions, and helping each other grow!
#MarketingTwitter took off at the end of 2020, and it has been a fantastic place to connect with other marketers, learn from them, and grow your personal brand.
And today, we are highlighting the top 10 women in marketing who are taking the Marketing Twitter world by storm.
Top 10 Women in Marketing
We have pulled together a list of 10 brilliant, savvy marketing women (in no particular order) you need to follow on Twitter right now. Let's dig in!
Amanda Natividad
Amanda Natividad is currently the VP of Marketing at SparkToro. She also served as the Head of Marketing for Growth Machine.
With eight years of marketing experience across DTC, B2B, and B2C, Amanda is the go-to resource for content marketing advice. She also hosts a YouTube Live talk show for B2B creators called The Menu.
Amanda's bi-monthly newsletter, The Menu, has marketing tips and advice, interviews with other marketing experts, and a delicious recipe.
Follow Amanda today to get expert advice on content marketing, great food recipes, and life as a mom of a toddler.
Image Source: Twitter
Chantelle Marcelle
Chantelle Marcelle is a marketing professional who specializes in developing and executing growth strategies. She tweets about everything from marketing to entrepreneurship and running a business.
Chantelle is the host of Companies and Communities — a podcast that helps audiences understand how to leverage community to benefit business growth.
Her newsletter Work the Funnel focuses on successful marketing campaigns by different brands, marketing examples to ignite your creativity and marketing trends.
If you want to stay updated on all things marketing and get regular updates on the best tools for your campaigns, Chantelle is a must-follow.
Image Source: Twitter
Chi Thukral
Chi Thukral is currently working as the Marketing Manager at Xos Trucks. Working in marketing agencies, design publications, and production houses, she heavily focuses on sustainability, mental health, brand, and social strategy.
Chi was featured in Forbes India 30under30 2022 as a special mention for her work around sustainability, marketing, and mental health.
She is the host of 'That's What Chi Said' — a Twitter Spaces discussing different trends and topics in marketing, social media, and creator economy.
She has a background in filmmaking and loves to document her life on Twitter and Instagram. Besides being an amazing marketer, Chi is passionate about food and coffee (like super into it).
Follow Chi to see content around marketing, social media, and community that's funny and relatable!
Image Source: Twitter
Amalia Fowler
Amalia Fowler is a marketing instructor, management coach, and owner of Good AF Consulting. She has eight years of agency experience doing search marketing with a focus on strategy, does marketing audits, and helps companies build great marketing teams through management training.
Amalia also teaches students at a local college. She is passionate about making the marketing industry a better place for those who work in it and those who need our services.
Amalia's newsletter, 'The Wholehearted Manager,' is one of the most empathetic newsletters focusing on leadership and how to succeed in a managerial role. Besides marketing, Amalia loves coffee, paddleboarding, and Vancouver (where she lives).
Image Source: Twitter
Brianne Fleming
Brianne Fleming is a marketing strategist and social media, and branding expert. She has 10+ years of experience in marketing for different industries, including nonprofit, franchise, real estate, and health and wellness.
Can we just say what an incredible multi-tasker Brianne is?
Brianne teaches lead generation, advertising, social media, and branding for the University of Florida. She also owns a marketing consultancy, and brand development agency called Twelve Stories Up.
She also delivers workshops and keynotes on all things marketing and personal branding.
That's not all. She runs a blog AND a podcast called 'Making the Brand' where she shares marketing lessons derived from pop culture (and she is super good at it!).
Brianne also hosts a weekly Twitter chat called #PopChat about the intersection between marketing and pop culture.
Image Source: Twitter
Christina Garnett
Christina Garnett is the Senior Marketing Manager Offline Community & Advocacy at HubSpot.
Christina has a background in teaching and consulting, and she works to empower companies to take charge of their marketing needs, elevate their brands, and strengthen their digital strategy. She deeply loves audience research and social listening, believing that you need to actively listen to truly understand your audience.
Considered the godmother of #MarketingTwitter, Christina is also the founder of Twitter Community 'Marketing Twitter'. One of the most supportive persons in the marketing community, she always gives great advice to young marketers and is always there cheering you.
Image Source: Twitter
Areej AbuAli
Areej AbuAli is Head of SEO at Papier. She has 8+ years of experience in technical SEO, content strategy, and off-page strategy.
Areej is the founder of Women in Tech SEO — a global community and support network for 4000+ women in the Technical SEO field to discuss, share and learn from each other.
She was awarded the 'Advancing Diversity and Inclusion in Search Marketing Award' in 2020. She regularly speaks at industry conferences such as SMX, BrightonSEO, MozCon, and LondonSEO.
Follow her to get expert advice about search marketing, SEO, and scaling your content.
Image Source: Twitter
Christine Gritmon
Christine Gritmon is the Senior Editor, Social Media Pulse Community, by Agorapulse. She also provides personal brand strategy and social media training for professionals and helps them level up.
Christine is a pro at community building and personal branding. She hosts the weekly Twitter chat 'Chat About Brand' that focuses on personal branding, social media marketing, and community. She also hosts the weekly live stream Let's Talk About Brand.
Apart from marketing and personal branding, Christine tweets about her life as a mom and navigating life as a social media professional. Also, her GIF game is one of the best ones on Twitter.
Image Source: Twitter
Katelyn Bourgoin
Katelyn Bourgoin is the CEO at Customer Camp. Her specialty is helping marketers and product teams figure out what triggers customers to buy so they can market smarter.
Katelyn has been named one of the "Top 20 wonder women of SaaS marketing and growth" and called an "influential entrepreneur" by Forbes. She has been featured in Forbes, USA Today, Inc., HuffPost, CBC, CTV, Bustle, and more.
She has a newsletter, 'Why We Buy,' focusing on buyer psychology and how to market better. Follow along as she tweets all things customer psychology, triggers that lead people to buy from you, and how to be a better marketer.
Image Source: Twitter
Jenny Li Fowler
Jenny Li Fowler is the Director of Social Media Strategy at the Massachusetts Institute of Technology (MIT). She leads the development and execution of institute-wide social media initiatives and campaigns, provides social media consultation for more than 200 departments, labs, and centers, and manages the institute's main social account.
Jenny is ​​also part of the teaching faculty for the Digital Community Building Cohort. She created lesson plans and served as the primary faculty for the "Building a Sustainable Social Media Strategy" session.
She tweets about social media, work-life balance, and some career and life lessons she has learned along the way.
Image Source: Twitter
Learn from these amazing women on Twitter today!
Twitter is a dream place for marketers to learn and get expert advice directly from the source. You can interact with industry professionals, grow your personal brand and step up your game.
So go ahead and follow these amazing women on Twitter and start learning from their expertise, experience, and wisdom.
Oh, and did we mention we are on Twitter, too? Give us a follow and remain on top of all the industry news and trends, along with helpful tips and guides.